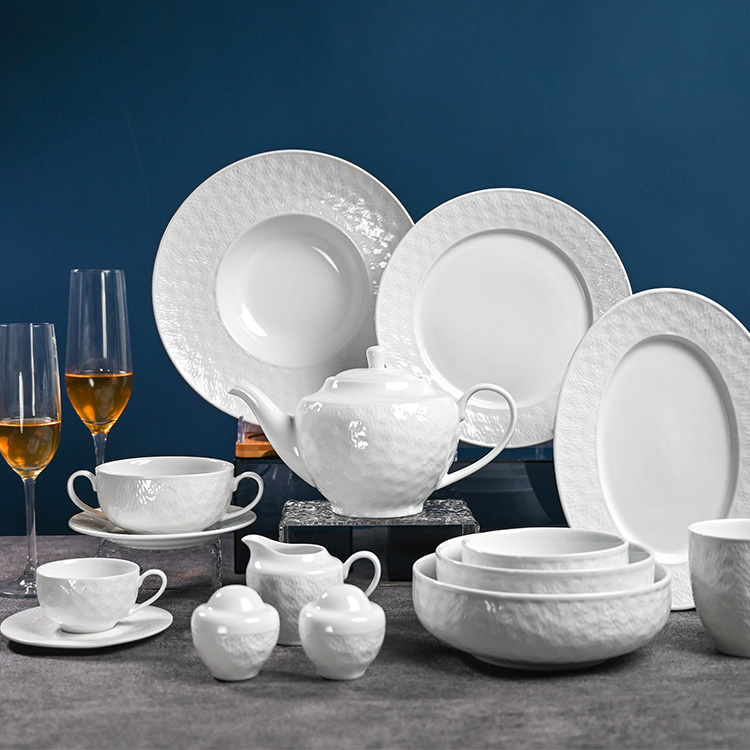 A meticulously set table is incomplete without splendid dinnerware. These foundational components, often overlooked, quietly enhance and redefine your dining ambiance. The artisanship, colors, and design each embody a unique aura and charm, setting the mood for a sumptuous eating experience. Let's delve into some of the world's renowned dinnerware brands and manufacturers that have revolutionized tables and dining atmospheres globally.
Pito
Year of Foundation: 2003
Location: China
Best Known Products: Premium porcelain dinnerware, Bone china dinnerware
Founded in 2003, in the manufacturing hub of Guangdong, China, Pito China has rapidly sculpted its name in the luxury dinnerware domain. Known for its unmarred quality and intricate detailing, Pito specializes in best quality dinnerware sets including porcelain dinnerware and bone china dinnerware that command admiration and awe. As a custom dinnerware manufacturer, they not only provide best white bone china dinnerware but also various color, shape, material solutions for customers.
As a ceramic crockery manufacturer, their ceramic dinnerware is imbued with a sense of grandiosity and authenticity, harking back to ancient China's artisanal roots. For 20 years, PITO has been striving to manufacture and provide premium ceramic dinnerware to the global market. They has ensnared a global audience with its dinnerware, striking a harmonious balance between antique elegance and modern sophistication.
Steelite International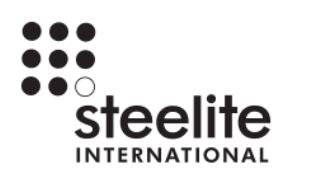 source: Steelite International
Year of Foundation: 1983
Location: England
Best Known Products: High-quality ceramic tableware, specially designed for the hospitality industry.
Bearing the flag of high-quality, Steelite International has transformed the dining experience in the hotel and restaurant industry since its inception. They prioritize durability without compromising aesthetics or functionality. Steelite International is a leading dinnerware manufacturers known worldwide for producing high-quality, durable, and innovative tableware solutions.
Steelite caters to various sectors like hospitality, restaurants, cruise lines, and more. Their products include a wide range of dinnerware such as plates, cups, bowls, and mugs, as well as glassware, flatware, and buffet pieces. Renowned for combining design with practicality, Steelite continually produces award-winning designs in a sustainable way, contributing to the industry's evolving demands. Acknowledged and favored worldwide, Steelite International is a testament to remarkable quality and distinctive design.
Fiesta Tableware Company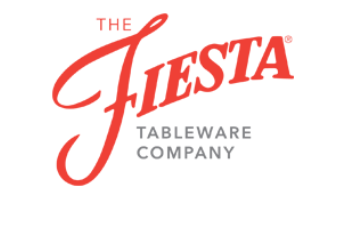 source: Fiesta Tableware Company
Year of Foundation: 1871
Location: United States
Best Known Products: colorful ceramic plates, colorful dinnerware
Functionality blended with vibrant colors is the trademark of the Fiesta Tableware Company. Their inimitable dinner sets are an explosion of hues and patterns, providing a jovial and buoyant contrast to the dining table. Created using the vitrified ceramic process, Fiesta's dinnerware is renowned for its sturdy construction, chip-resistance, and enduring gloss. This elan for color is a breath of fresh air in a predominantly white dinnerware industry, bringing an effervescent and vivacious charm to the table. This brand effectively imbues every mealtime with a celebratory ambiance, redefining the concepts of liveliness and dynamism.
Fiesta Tableware Company's most famous product, the Fiesta line, was introduced in 1936. Today, due to its high quality, functionality, and unique design, Fiesta dinnerware is one of the most collected lines of ceramics in the world. Despite modern production techniques, the dinnerware is still, to a large degree, produced by hand. Besides the Fiesta line, the company also offers other ceramic products, including bakeware, serving pieces, and accessories in a broad range of colors and designs. As a strong advocate for American craftsmanship, the Fiesta Tableware Company continues to manufacture all their products domestically in their West Virginia plant.
Porcel
source: Porcel
Year of Foundation: 1987
Location: Portugal
Best Known Products: fine porcelain, crystal, stainless steel, and silver dinnerware
Porcel is a renowned global manufacturer and provider of high-quality porcelain dinnerware. Founded in 1987, this Portuguese company specializes in designing, producing, and selling a variety of luxurious ceramics that exude elegance and sophistication with a modern touch.
Porcel's dinnerware pieces are skillfully created by a team of expert craftsmen, using advanced technology combined with traditional porcelain-making methods, which makes each item truly distinctive. They are known for their durability, versatility, and exquisite designs. Porcel's collection includes an incredible diversity of plates, cups, trays, teapots, vases, and various kitchenware. The brand has become a favorite in both domestic and commercial settings such as upscale hotels, restaurants, and special events spaces. Porcel continues to deliver best dinnerware for everyday use and business use, setting standards and leading the way in the world of porcelain dinnerware manufacturing.
Dudson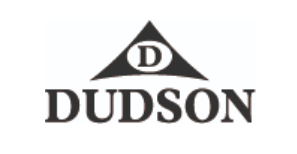 source: Dudson
Year of Foundation: 1800
Location: England
Best Known Products: High-quality ceramic tableware and fine china dishes.
Dudson is a reputable British company known for manufacturing high-quality ceramic tableware. Founded in 1800 in Stoke-on-Trent, Dudson has established a worldwide reputation for producing durable, stylish, and expertly crafted dinnerware products over centuries.
Aa a top crockery brand in the world, Dudson pays close attention to the needs of professional caterers, offering a wide range of pieces designed to flourish in a commercial kitchen environment. They produce a variety of dinnerware items including plates, bowls, mugs, and more, featuring designs from traditional to contemporary. Although they mainly focus on the hospitality industry, their products also attract homeowners who appreciate good aesthetics and quality.
Conclusion
Dinnerware is no longer a mere vessel for serving food but has graduated to being an integral part of the dining experience, creating an ambiance and painting a story. From Pito China's deep oriental roots to Dudson's avant-garde approach to sustainability, these brands have managed to preserve their signature elements while evolving with changing consumer tastes and trends. So while one savors the delicacies and dwells in the delectation of dining, know this: behind every dinnerware piece is a brand, a culture, a story, and an art form whispering tales of their journey and craftsmanship.