Custom Premium Crockery in Bulk
Leave an impression with uniquely crafted dinnerware or a branded plates is one of the key points in marketing. We provide one-stop designing & consulting service, to make your designs come true.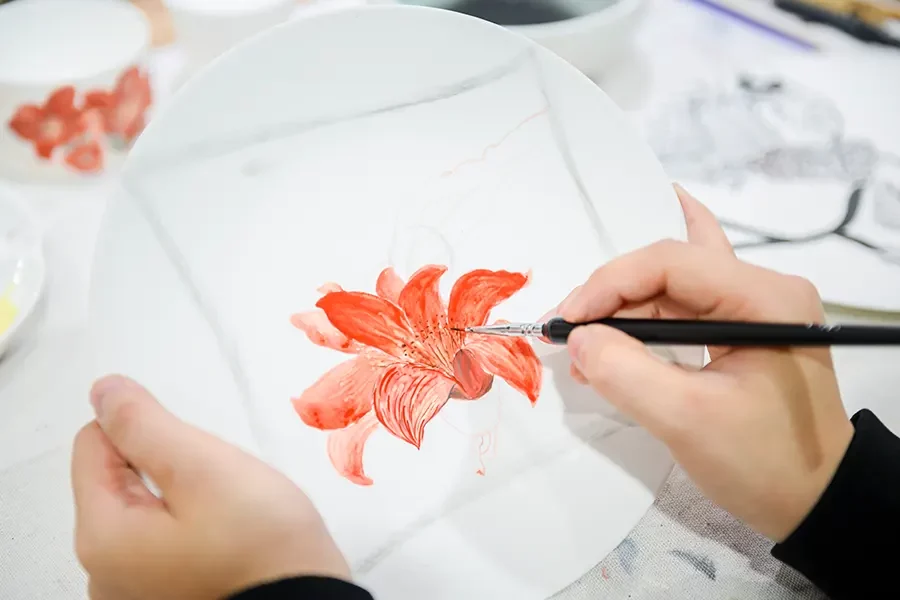 Custom Dinnerware at PITO
Been in the industry for more than 20 years, PITO believes that designs and creativity weigh as heavy as craftmentship. Together, they bring the best out of dinnerware. That is why we provide ready-to-make customization service as well as in-depth customizaion service, allowing businesses to create their own products without hassle.
The Ready-to-Make solution allows our clients to choose directly from existing designs, and all you need to do is just pick a color, and put a logo or signature on it. Rim colors are also available.
The In-Depth solution involves more complex detials, including shape design, unique patterns, embossment, and more. If you have any idea, don't be shy to bring it on!
Make Your Crockery Design Come true
From simple&easy designs like adding logos, signatures and marks, to complex customization such as new shapes, structures & unique patterens, PITO is at your service.
Ready-to-Make Products Customization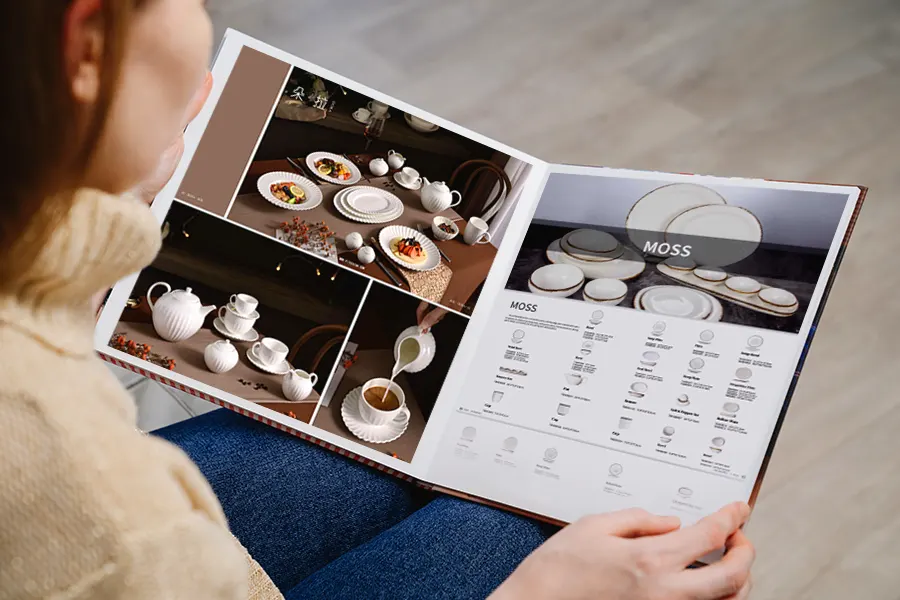 1. Choose a Premade Design
Materials: Porcelain / Bone China
Styles: Existing Designs on Catalog
Sizes: Choose from Size Range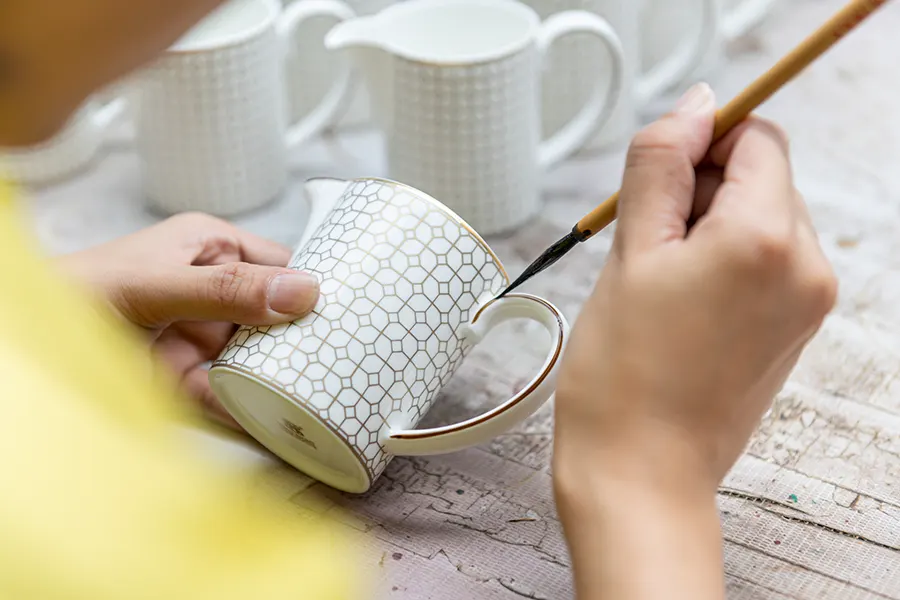 Add-on Elements: logos, signatures to print on to the products.
More decorations: Gold / Silver Rimming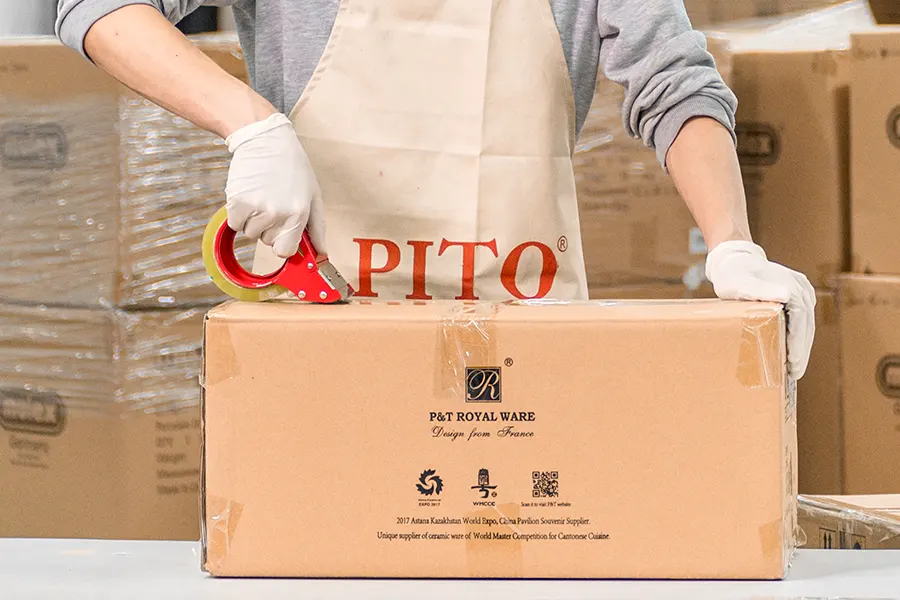 PITO team provide consulting and support, helping to draft design in 30 mins.
Enjoy free sampling service to check the design and quality.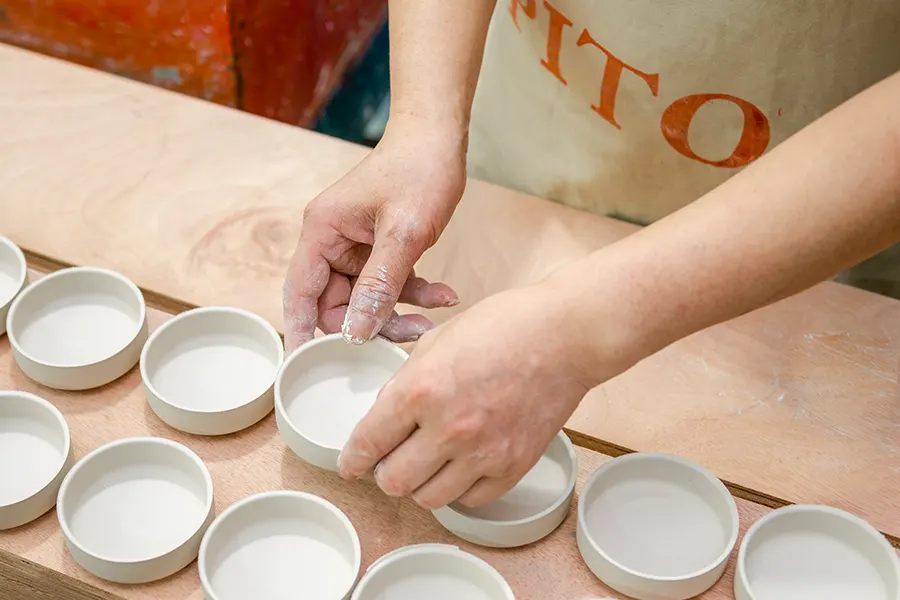 After confirmation of the sample, your design is ready to be in mass production.
Fast manufacturing and shipping, deliver your order within 25 days.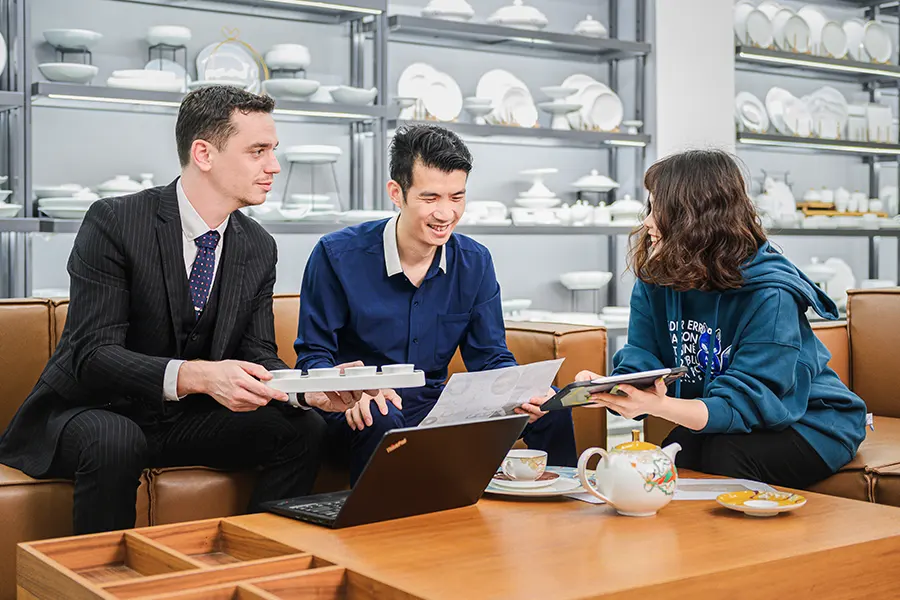 1. Consultation Crockery Strategy
Comprehensive choices including shape, color, pattern, size, material and all the elements you can imagine.
Bring on your design drafts or just tell us what you need and want. Our experts provides tailored advices for you and all-round support.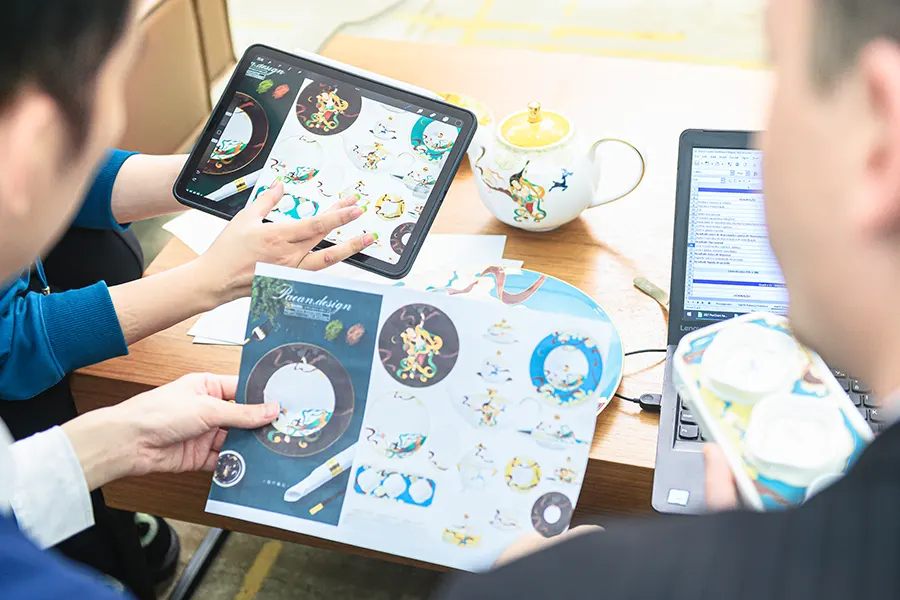 2. Crockery Artwork Design
PITO designing team help generating design within 30 minutes, visualizing your idea with efficiency.
We provide the best structure and materials based on your needs and original idea.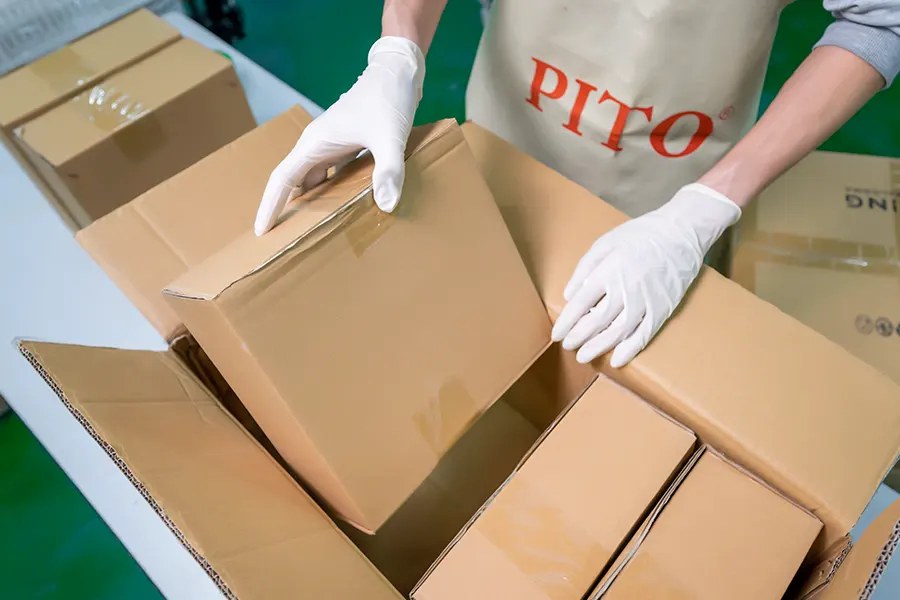 Get speedy free sample within 7 days.
By receiving the samples, clients shall check thoroughly to confirm the shapes, patterns and colors to finalize the design.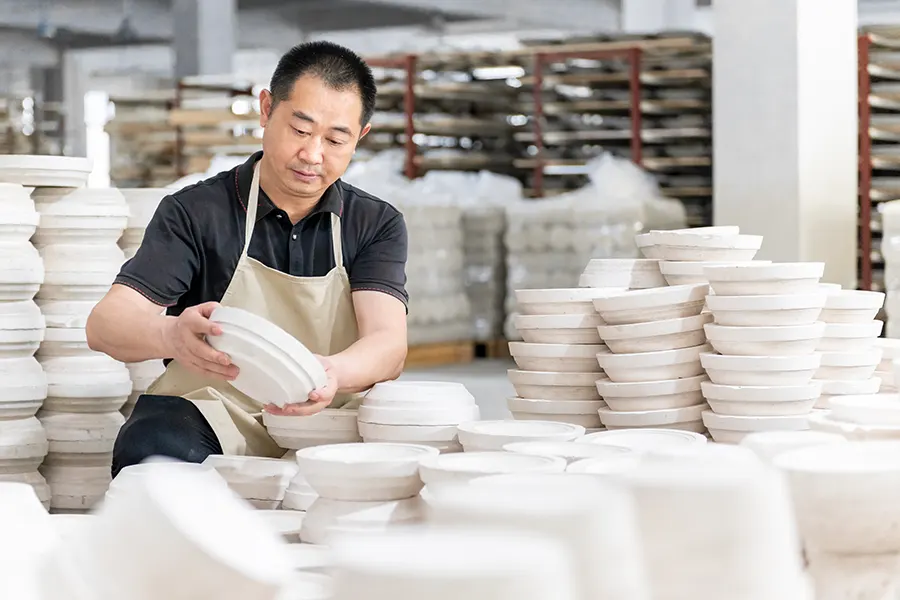 In-house quick production, strict quality control and fast shipping by PITO, making sure to deliver your order on time.
Start your Crockery journey with PITO
Get in touch with our product specialist now
To Make it Happen, PITO is At Your Service
Professional Designing Team
The elite team in PITO provides super fast designing service, generating design mockup in 30 minutes. Our designing & consulting support helps you all the way through, making sure to have your ideas come true.
In-House Manufacturing
From inspecting & selecting materials to color glazing and firing, PITO products are manufactured in our own factory, ensuring the premium quality of each piece of dinnerware.
100% Quality Inspection
We insist on strict quality inspection, never allow any flaws or defects. Every piece of item has gone through thorough quality inspection before shipment.
Custom Quality Ceramic Dinnerware for Diverse Needs
Events & Weddings
Both ready-to-make and premade products can match your need perfectly. Gold-rimmed, silver-rimmed, white plates with logo are super popular choices.
Branded Hotel & Restaurant
Signatures and logos are commonly seen in the porcelain& bone china dinnerware used in hotels & restaurants for marketing purpose. PITO would like to empower your brands and imaginations.
Branded Retailers
Porcelain and bone china products by PITO are known for exceptional hardness along with lightness and abudant colors. Our flexible customization service ensures the vitality of your designs.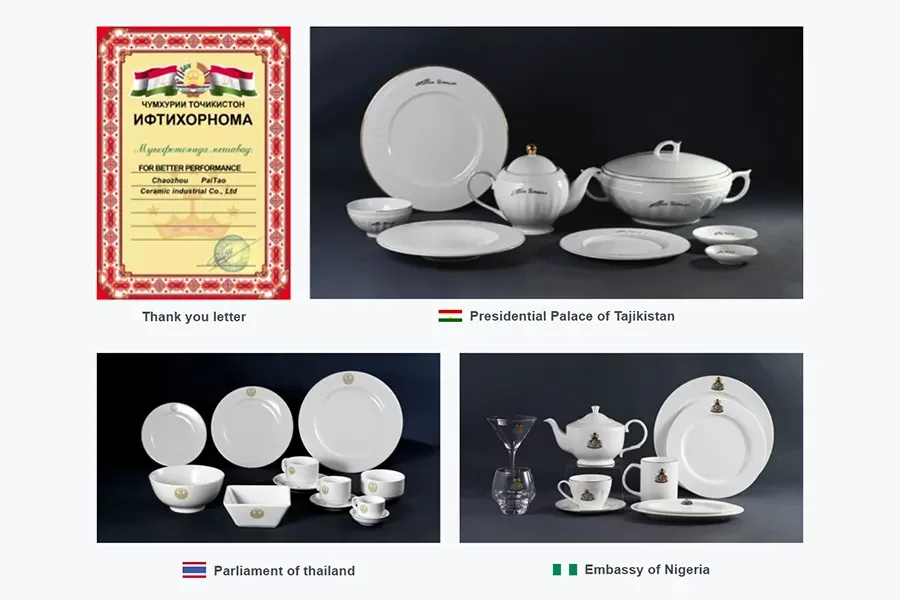 Trusted By International Reception
Driven by a commitment to excellent porcelain dinnerware manufacturing, our products see wide recognition from different countries, receiving praise letters from local and international diplomats. In our efforts to excel in the industry, we gained the distinction of being the only porcelain enterprise invited to present Chinese culture to over 100 countries at the Astana Expo 2017.