For 20 years and been trough the ups and downs, we in PITO cherish craftsmanships, art, and every piece of delicate ceramic crockery.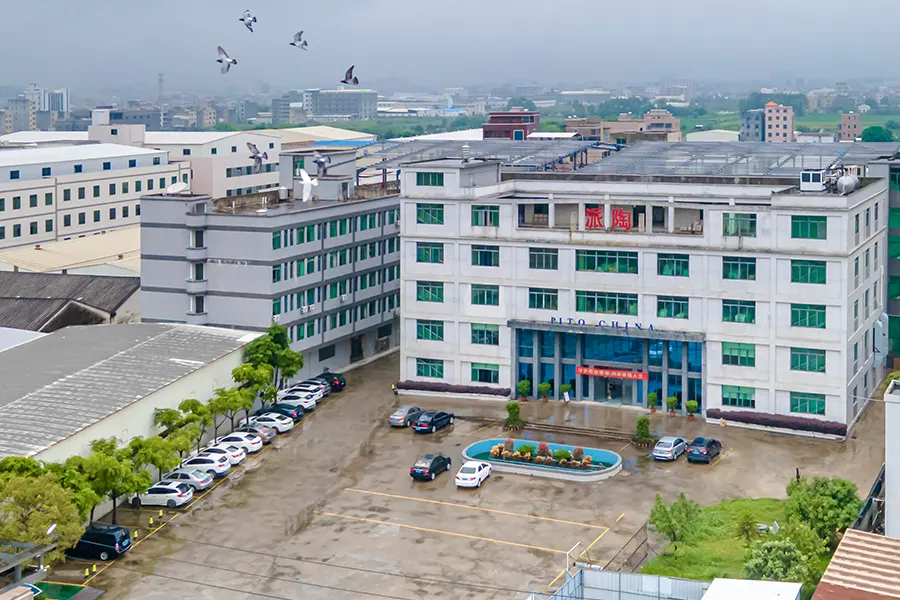 Since 2003, PITO has been striving to manufacture and provide premium ceramic dinnerware to the global market.  The passion to bring the best dinnerware for every tabletop has driven us afar for so many years.
As an embracive and creative company, PITO infuses food culture in the brand DNA, helping cultures from different regions, countries and backgrounds to communicate and form a bond through their unique food cultures.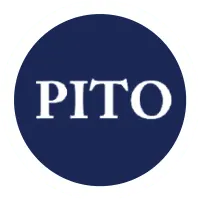 The Manufacturer who Understand You Most
Through careful study of current market trends and continuous release of new and fresh designs, we guarantee premium porcelain tableware that are geared towards the global audience desires.
PITO aims to become a world-famous brand for porcelain tableware products, offering a robust lineup of products that satisfy the various demands of the global market.
PITO's vision is to deliver exceptional customer satisfaction while keeping our team happy with their work and developing our enterprise into a world-renowned brand.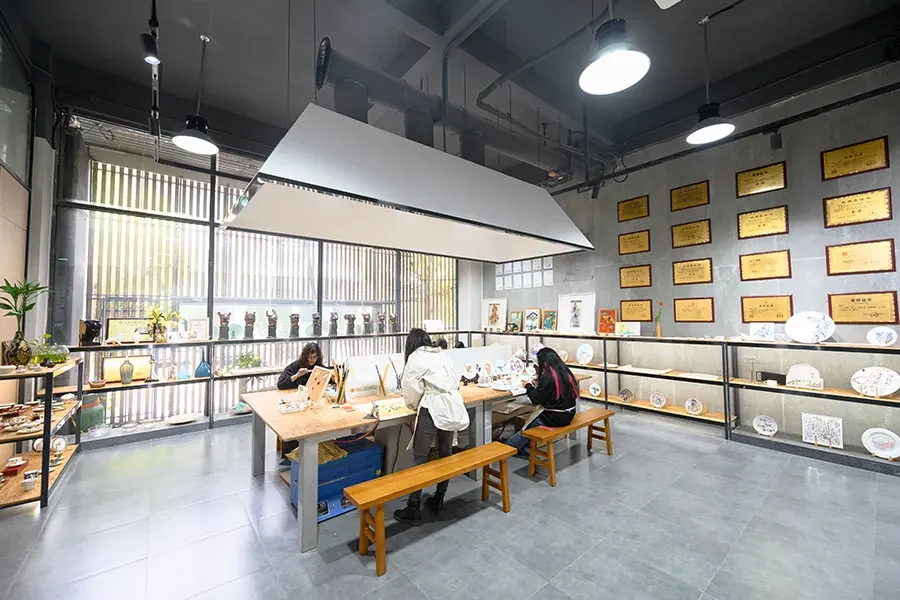 The global platform for mutual benefit
To go further in the global market and explore different cultures, PITO is devoted to provide a platform to bring peoples of different background together through exquisit cuisine and deluxe crockery. At the same time, PITO products are beloved items in world class contest.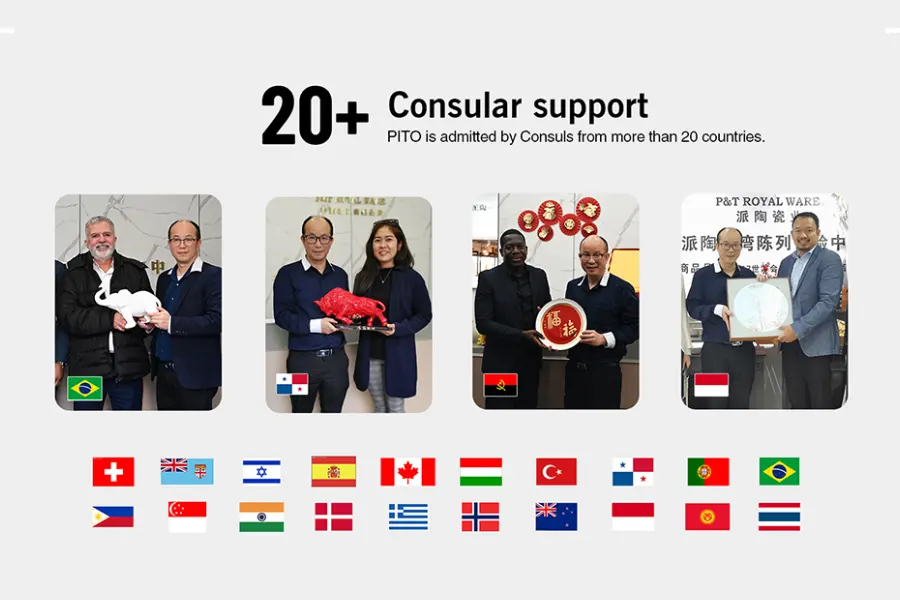 Food has a natural affinity to bring people together, thus an effective method to promote exchanges and cooperation among nations and businesses. This has inspired PITO to establish a Consular Kitchen, bridging the world cuisine cultures and more.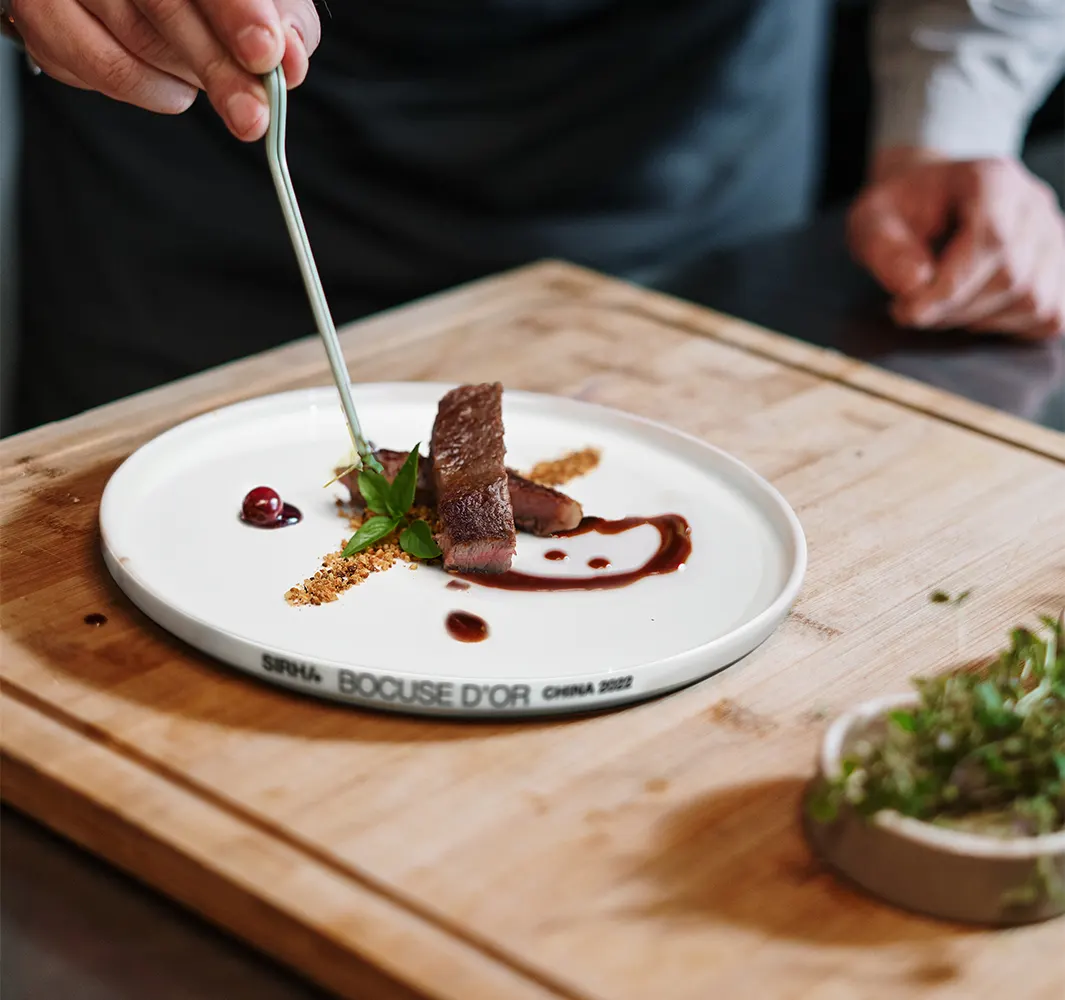 PITO porcelain and bone china dinnerware is used and loved by professional chefs in Bocuse d'Or(the Concours mondial de la cuisine, World Cooking Contest). Exquisite cuisines are presented on dazzling dinnerware by PITO.
One step at a time, PITO comes all this way to bring better ceramic crockery for clients around the world.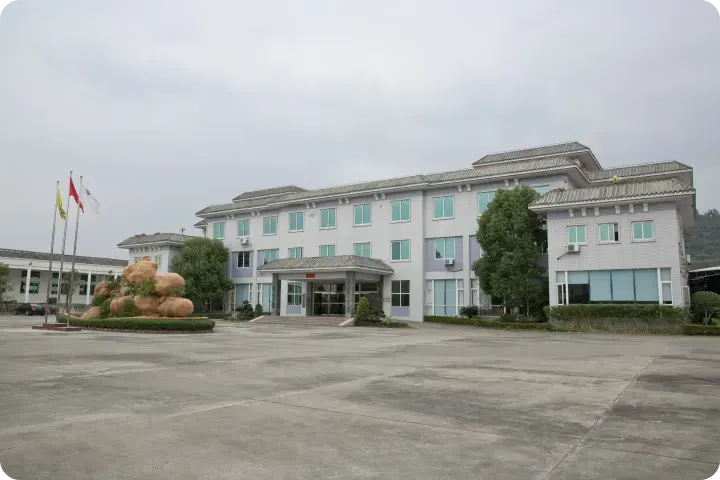 2003
Brand original intention: Implementing the " Belt and Road", Promoting Chinese ceramic culture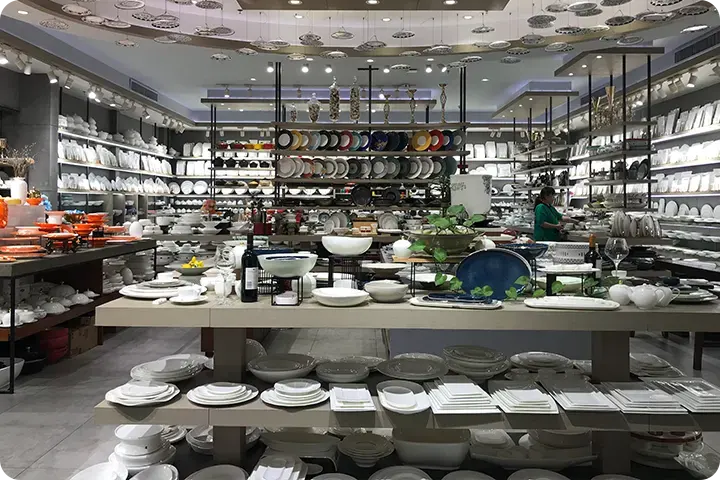 2013
After 10 years development, PITO has been developed to possess a plant more than 20000 square meters, and have over 200 employee for researching, technology, management and production.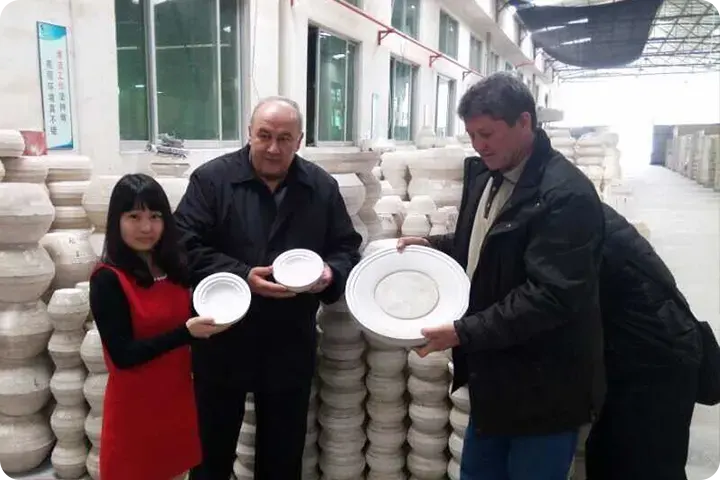 2014
Officials from the Presidential Palace of Tajikistan had been to PITO's production base for investigation in person many times and finally identified PITO as the exclusive brand for the presidential palace ceramics.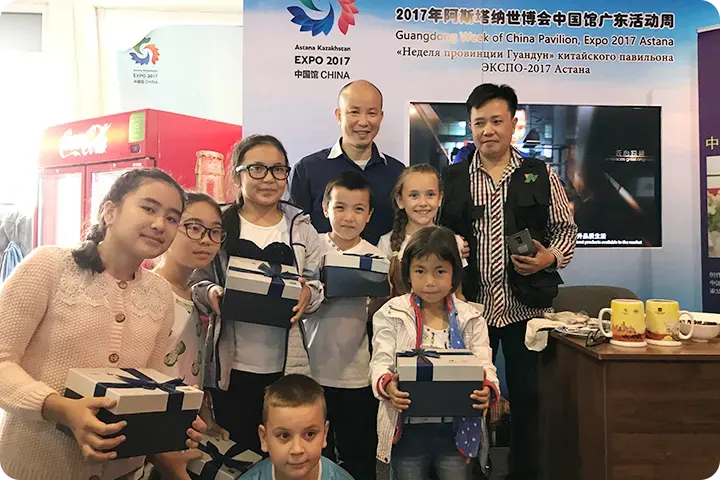 2017
As the only enterprise in ceramic industry, PITO participated in the Astana World Expo, and demonstrated intangible culture heritage of Chinese ceramics to audiences from more than 100 countries in China Pavilion.
In the same year, PITO became the only designated supplier for the ceramic of the World Cantonese Chef's Championship.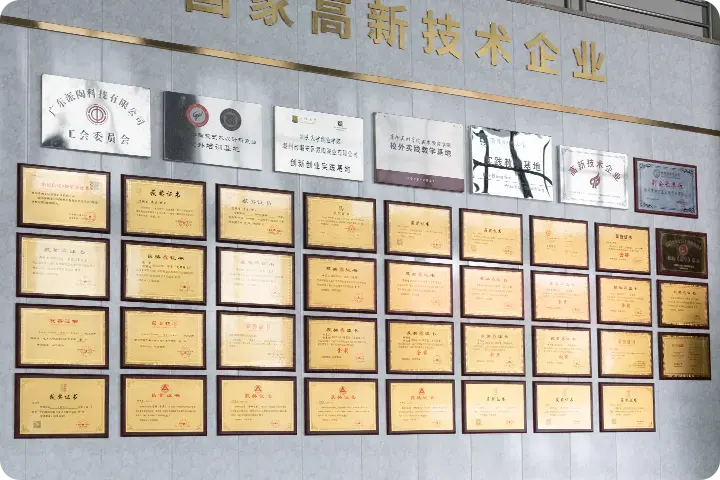 2018
PITO was rated as a high-tech enterprise ( developed technological health care porcelain)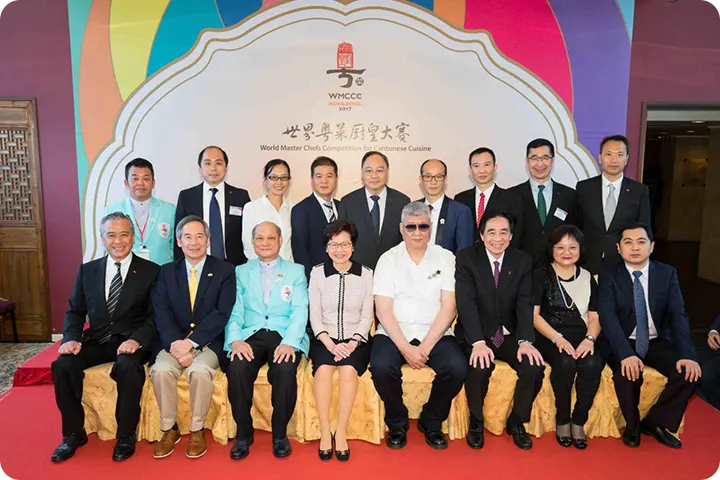 2019
PITO was rated as the vice president unit of Guangdong Food Culture Research Association and the vice president unit of Guangzhou Cooking Association.
In the same year, PITO obtained the first export brand certificate in Guangdong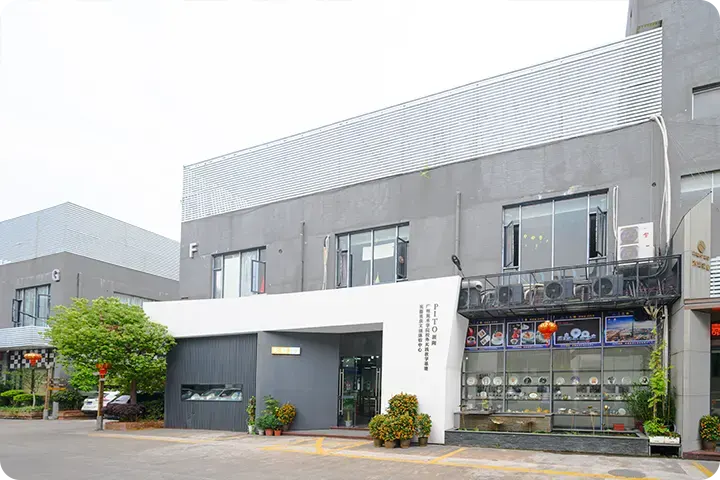 2020
The Great Bay Fine Ceramic and Exquisite Cuisine Culture and Creative Experience Center was established by PITO.
It is the off-campus practice base for the Guangzhou Academy of Fine Arts, Guangzhou University, Guangzhou Academy of Finance and Shantou University.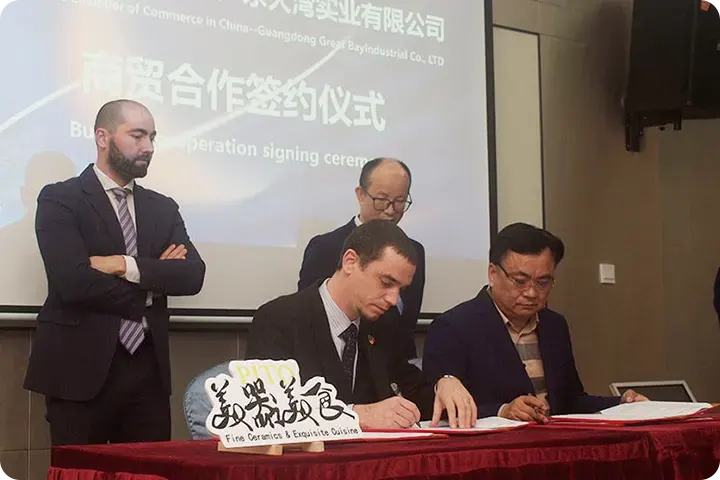 2021
The Great Bay of PITO has held the business cooperation signing ceremony with the Portuguese Chamber of Commerce and the Angola Chamber of Commerce and build the International Commercial Trading Base.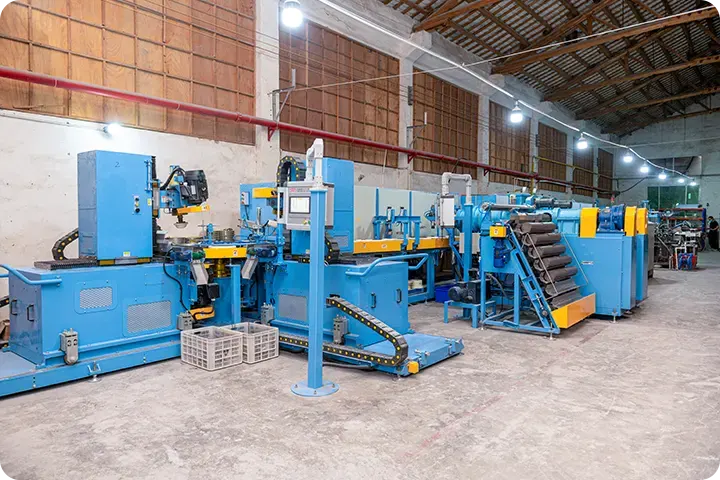 2022
PITO has invested in automated production lines and actively transformed into an intelligent technology-based enterprise. After the new production line has been put into operation, the production efficiency has been increased by 30% compared with the original and the product qualification rate has been increased by 15%.
A Passionate and Inspirational Team
Been working with creative young designers as well as experienced masters in the field, PITO design and R&D team have created classic and timeless pieces loved by chefs in renowned restaurants.
We passionately integrate modern technology with handmade craftsmanship, never stop trying to deliver the best possible ceramic crockery arts.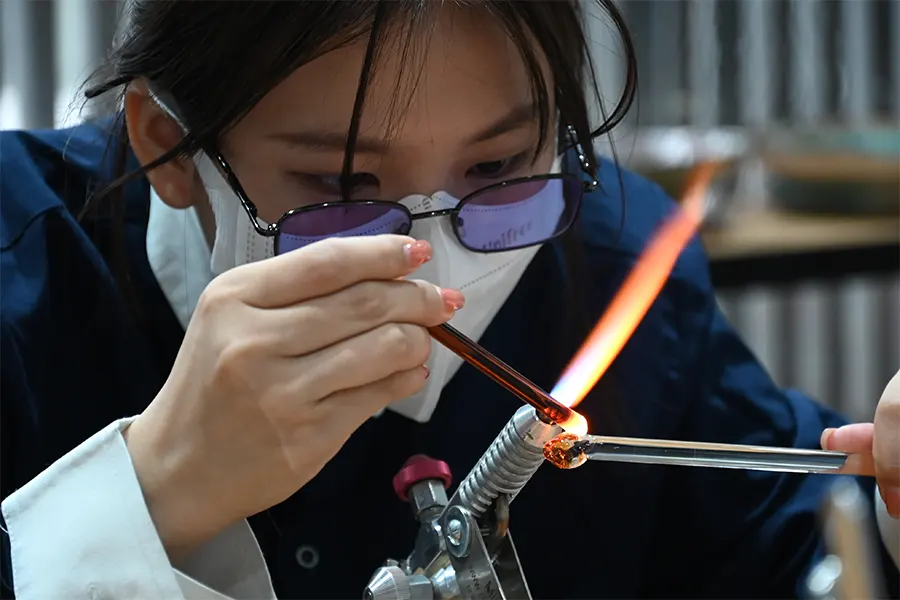 AnMei Feng
Arts Creative designer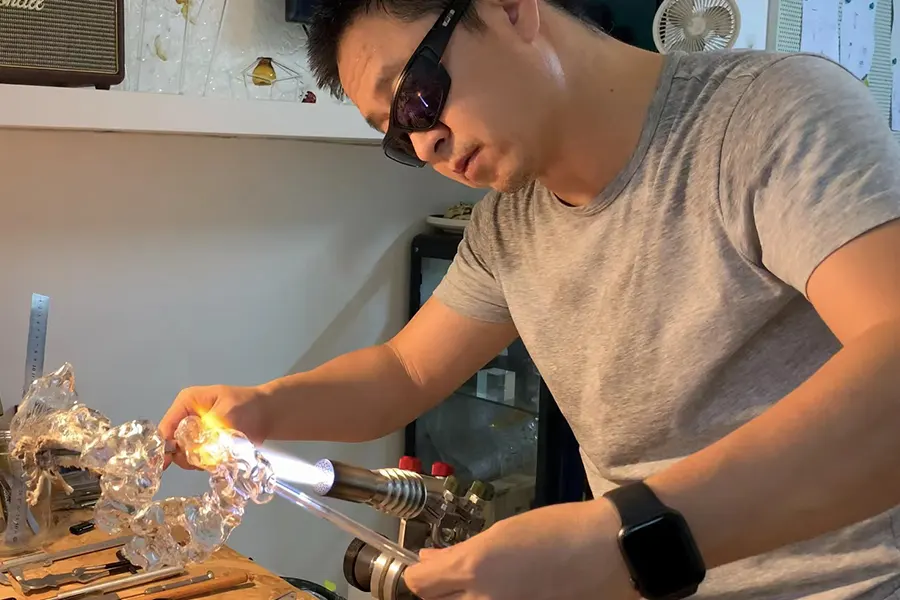 Bo Pang
Chinese Glass Artist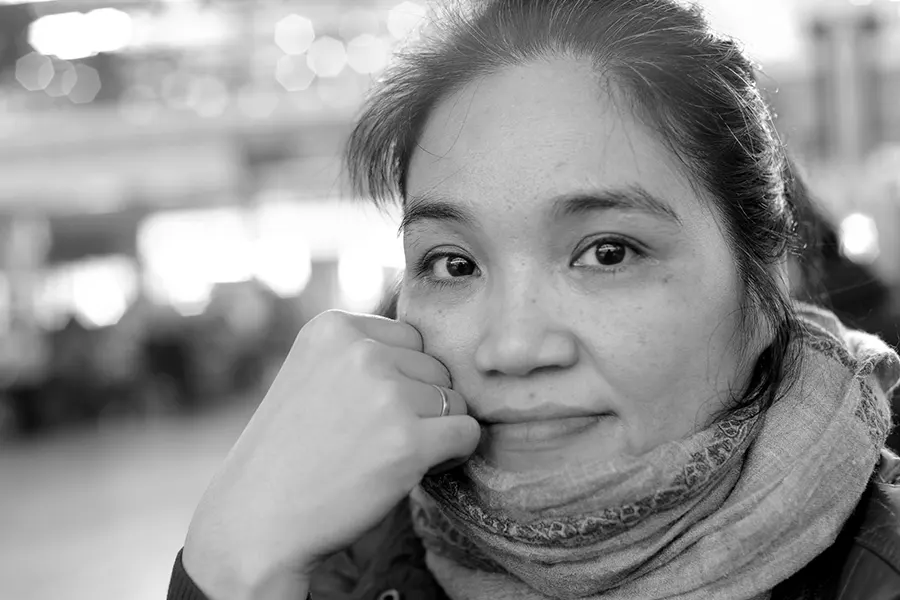 ChaoHong Wang
Professor of GAFA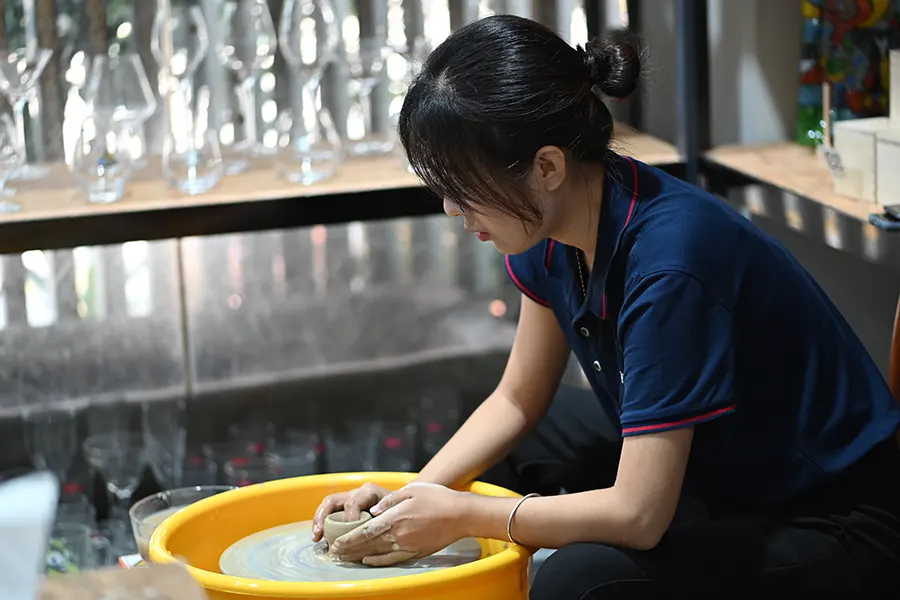 Lin Yang
Director of PITO Laboratory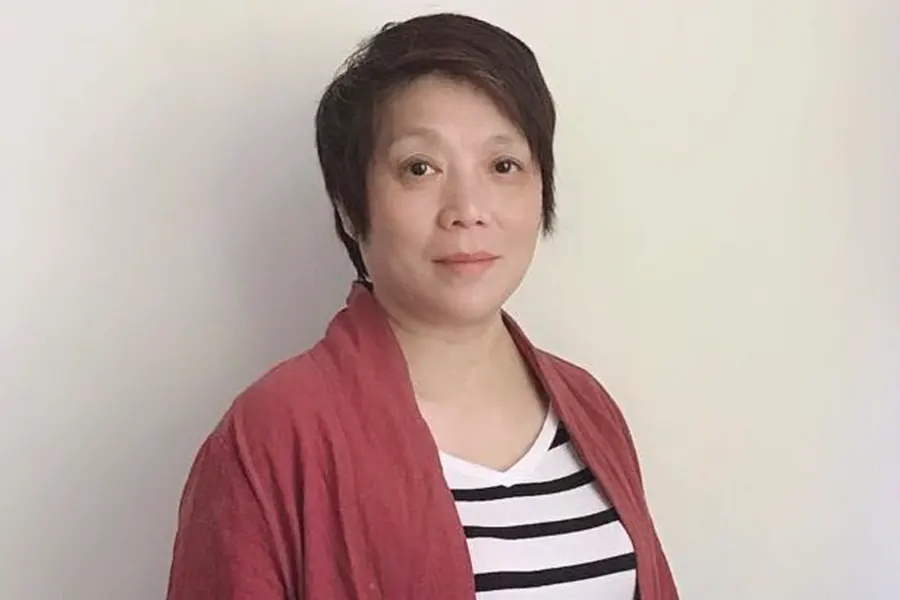 QingZhen Xiong
Guangdong Ceramic Art Master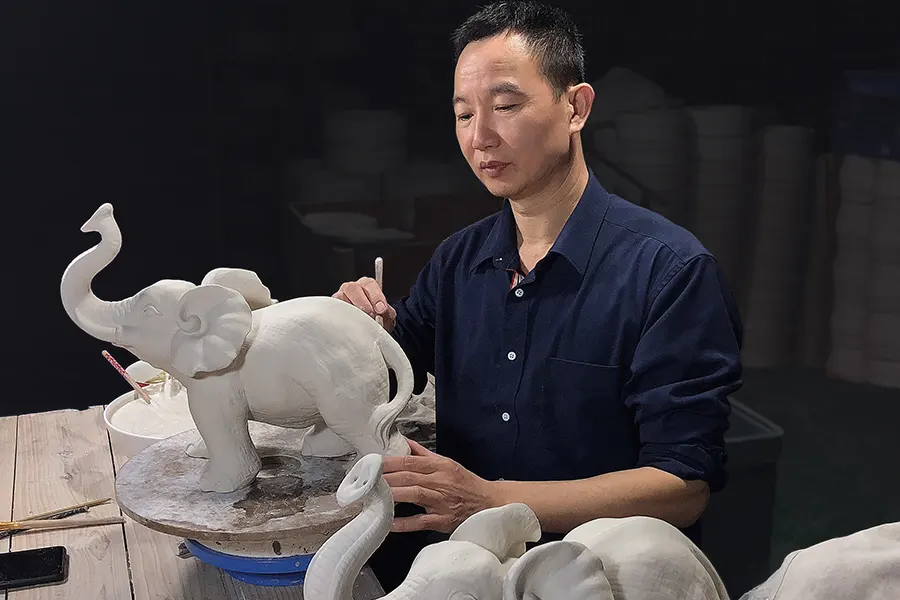 RuiSheng Xu
R&D Director & General Manager Of PITO