The Japanese Consul General in Guangzhou come to GBI • PITO Nice Food Exquisite Cultural and Creative Experience Center Visit and Guide.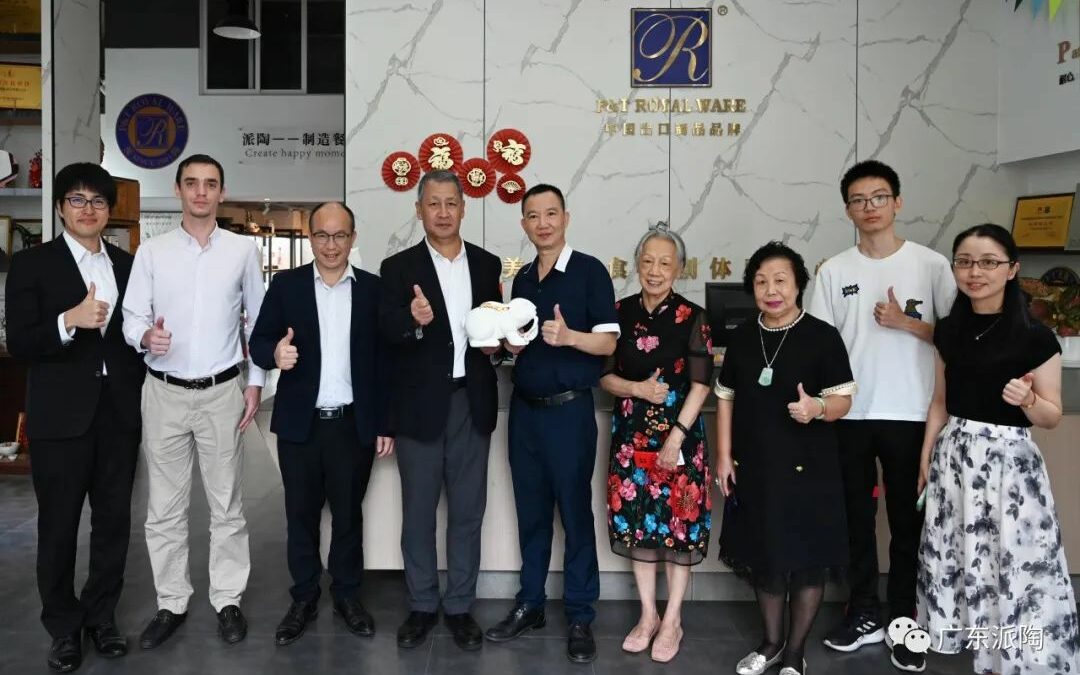 With Craftsmanship, Achieve Ingenuity
Both China and Japan are well-known ceramic production countries in the East, and they occupy an important position in the history of world ceramic development. To promote the friendly exchange of ceramic culture and technology between China and Japan, also strengthen business and trade exchanges between the two countries, the Consul General of Japan in Guangzhou, Kamei, was invited to visit GBI • PITO Nice Food Exquisite Cultural and Creative Experience Center in the morning of August 8th, accompanied by Chen Qiqi, the former vice mayor of Guangzhou, also Li Jihua, the vice president of the China Overseas Chinese Chamber of Commerce.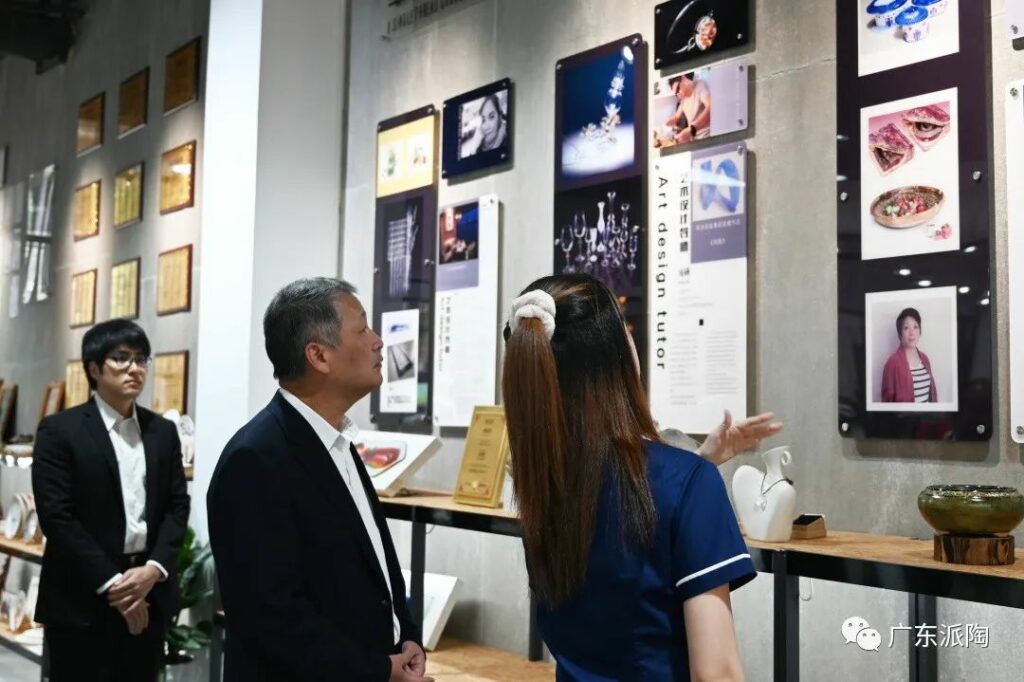 Know PITO, Know Chaozhou Ceramic Culture.
Consul General Kamei visited GBI • PITO Art Studio, got to know the GBI • PITO Nice Food Exquisite Cultural and Creative design team, and personally experienced ceramic calligraphy, representing as a gift to PITO.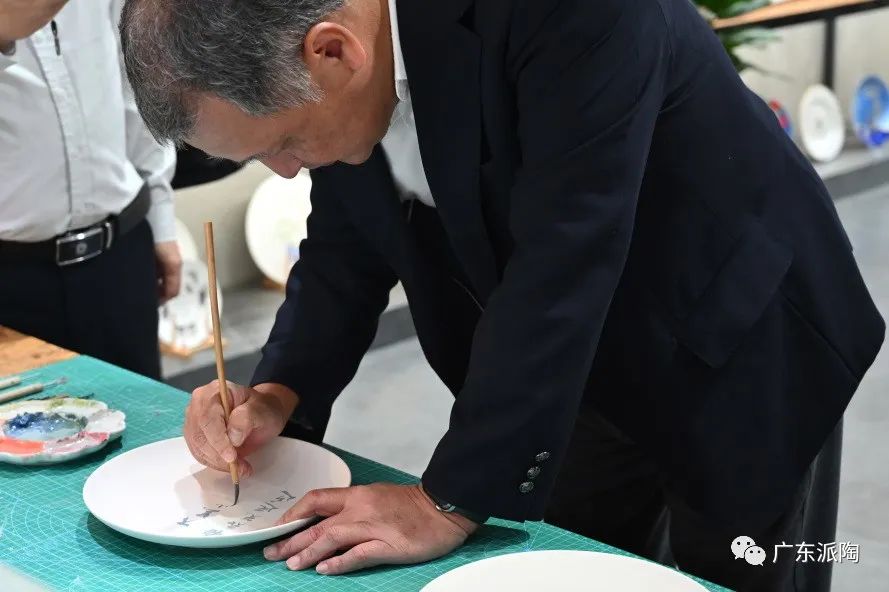 Mr. Xu Hongsheng,from PITO Porcelain Co., Ltd., introduced the PITO Showroom to Consul General Kamei in detail, and said: China is an important country for the export of daily-use ceramics. Many ceramics are exported to the Pearl River Delta region along the Maritime Silk Road. Southeast Asia, Europe, the Middle East and other places, with complete production lines and stable production technology, provide the world with cost-effective ceramics.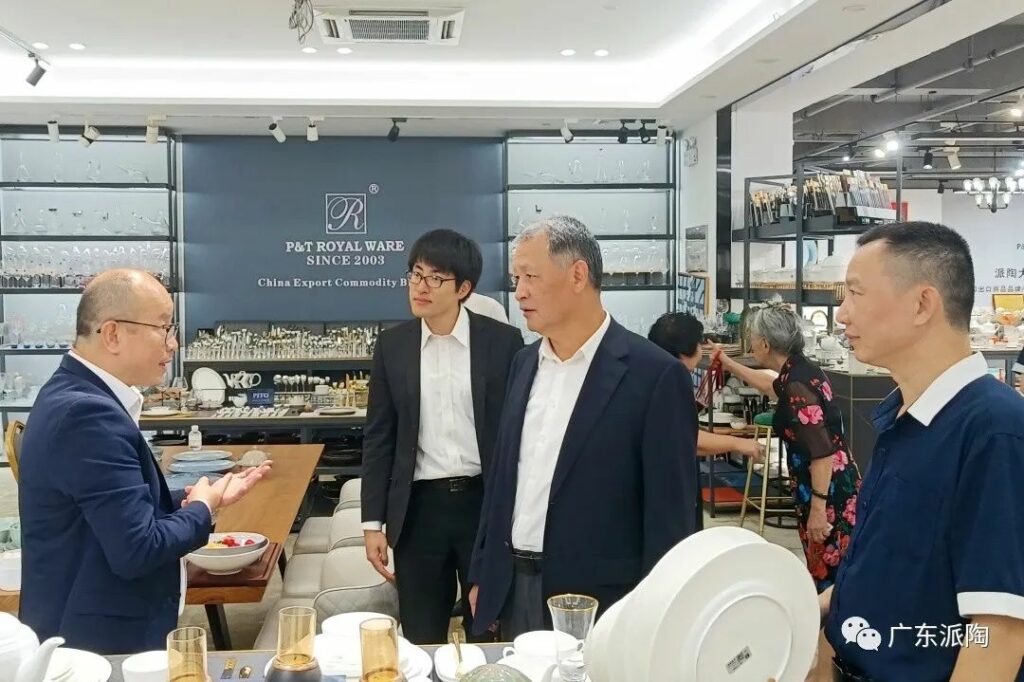 Japan is also an important ceramic production country, and its ingenious manufacturing with excellence has an important influence in the world's ceramic production. No matter from the technological production line to the ingenuity of hand-drawing, it is worth communicating with each other and learning from each other.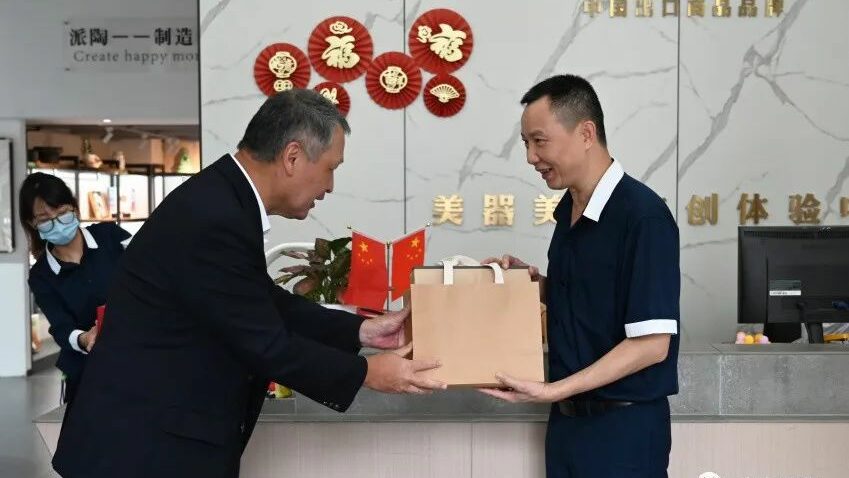 Consul General Kamei presented the Celadon Work of "Huashan Kiln", a well-known kiln in Japan, and Mr. Xu Hongsheng from the PITO Porcelain, presented the "Ye Laixiang" Lucky Rabbit ceramic sculpture as a token of friendship.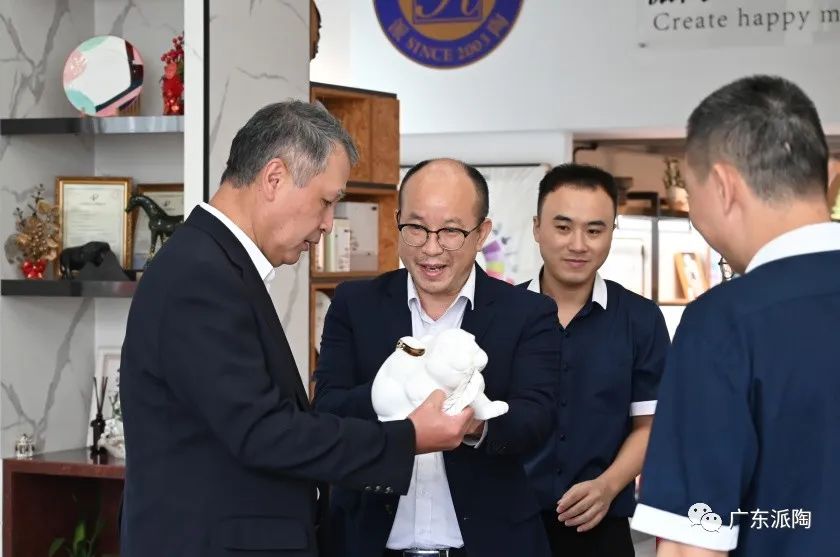 Guangdong PITO Porcelain Co., Ltd. is an enterprise integrating ceramic design, research and development, and production. Through product service innovation, we are committed to satisfying hotel, catering, gift customization, and satisfying groups with high-quality and high-value ceramic products, leading the transformation of today's ceramic tableware, and intelligently creating a happy time on the dining table.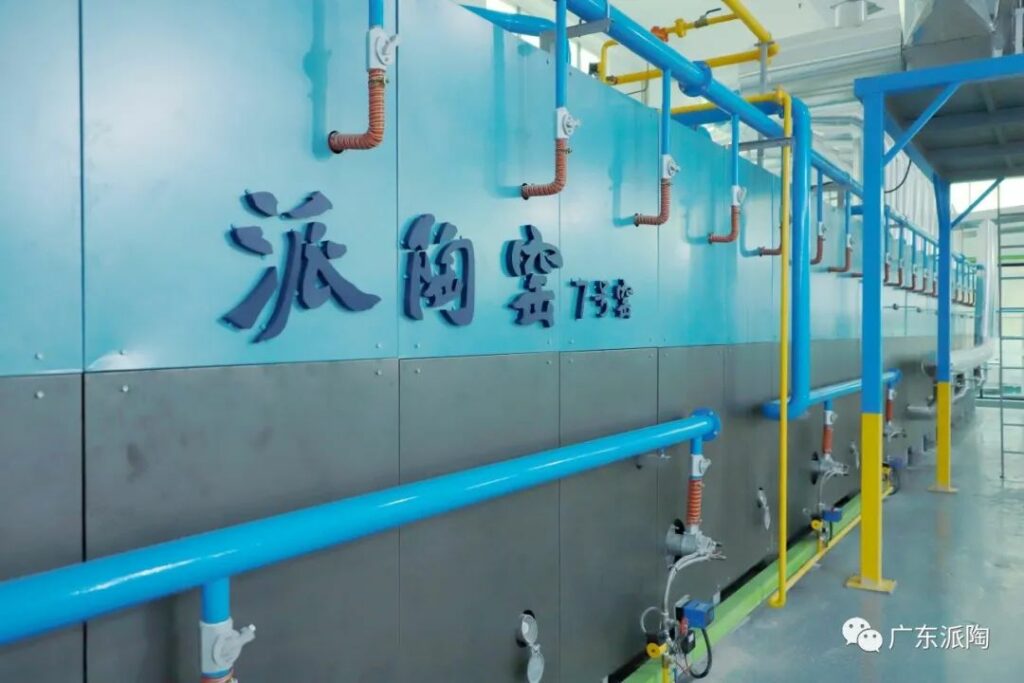 With 40,000m² Chaozhou daily-use porcelain core production area, PITO's marketing network covers domestic first-tier and second-tier cities, also expands to the world, such like exported to Southeast Asia, Europe, North America, Australia, and the Middle East. Products and services have entered the Presidential Palace of Tajikistan, the National Assembly of Thailand, Emaar Hospitality Group Hotel in Dubai, Canton Tower, Garden Hotel, Guangdong Guest House, CITIC Group, Forbidden City, as well as many five-star hotels at home and abroad, large restaurant chains, and enterprises Gifts., over 100 Chinese and foreign large-scale engineering projects.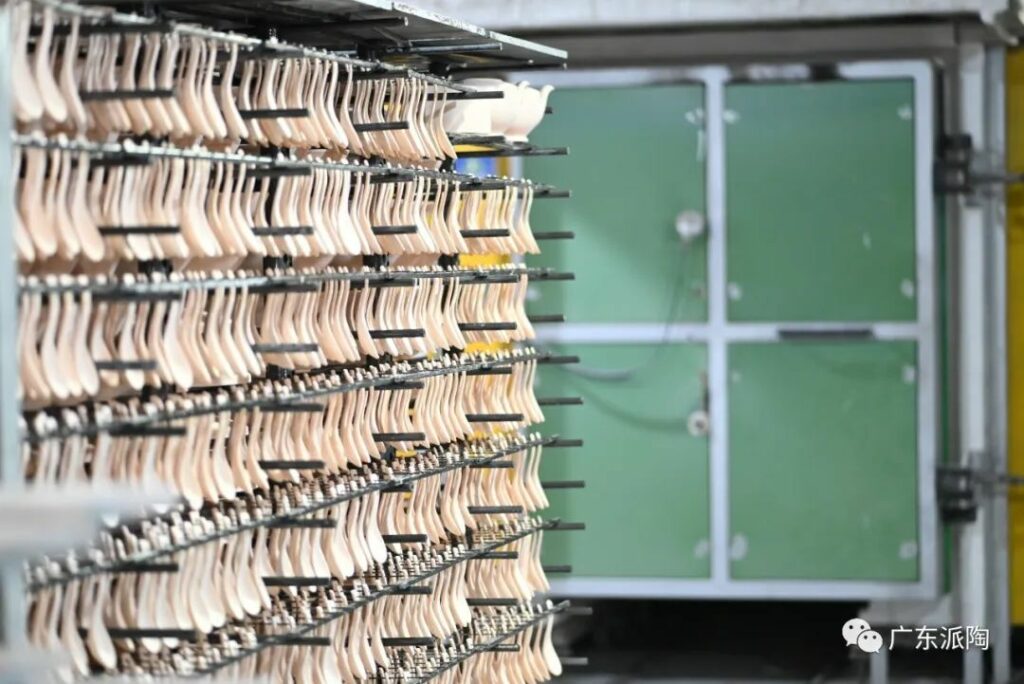 PITO Cooperate with Famous Brand, HELLO KITTY, Producing Cultural & Creative Coffee Set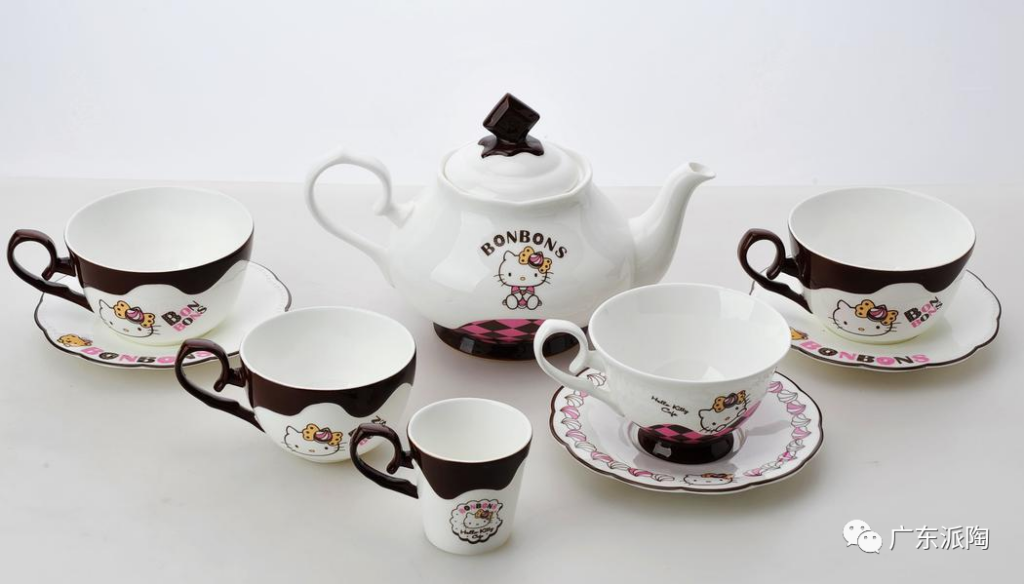 PITO Mr. Xu Hongsheng and Famous Japanese Designer Mr. Kurokawa Masayuki, exchanging their creative tableware project cooperation and confirmation.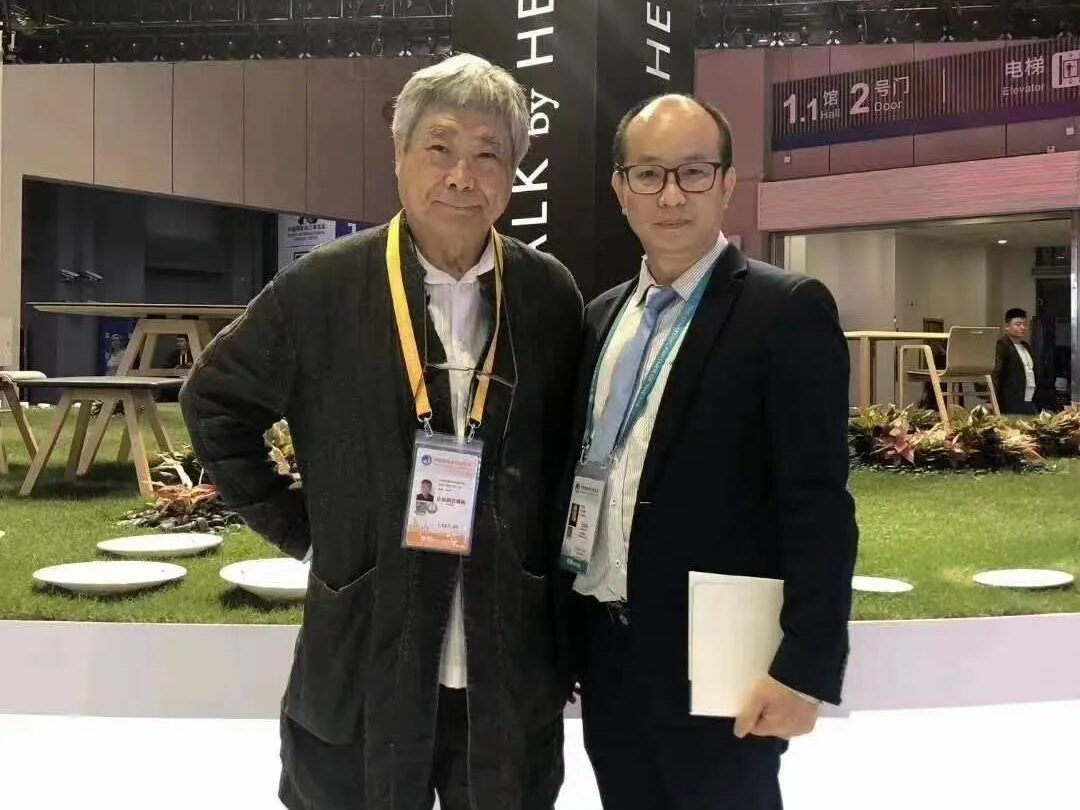 New Age,
New Pattern,
New Opportunity,
In The Future, Let Us Go Forward Hand In Hand!