PITO Support the 2nd International Teochew Cuisine Cooking Competition
To thoroughly study and implement the spirit of the 20th National Congress of the Communist Party of China, accelerate the construction of a new development pattern, strive to promote high-quality development, implement the national policy requirements on restoring and expanding consumption, promote high-quality development of the catering industry, and jointly promote the quality upgrading of the catering industry in Chaozhou City , prosper and activate the market, build an international display and exchange platform for Chaozhou cuisine, and help Chaozhou City actively create a "World Food Capital".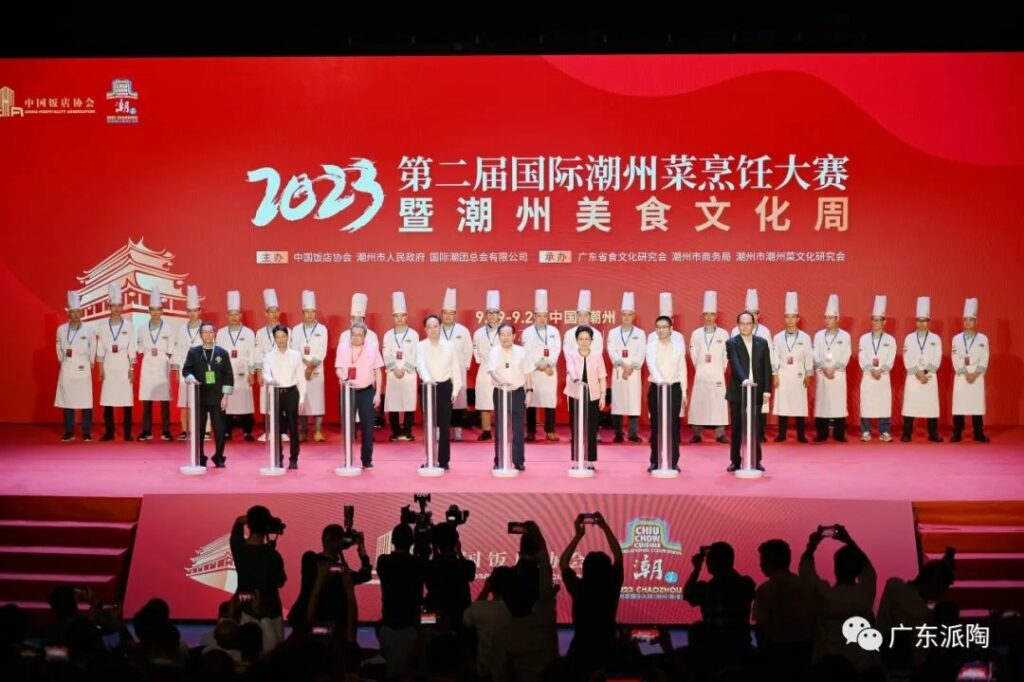 From September 19th to 21st, hosted by the China Hotel Association, Chaozhou Municipal People's Government, and International Chaozhou Federation Co., Ltd., and hosted by the Guangdong Food Culture Research Association, Chaozhou Municipal Commerce Bureau, and Chaozhou Chaozhou Cuisine Culture Research Association, "Food such as The 2nd International Chaozhou Cuisine Cooking Competition and Chaozhou Food Culture Week was held in Chaozhou.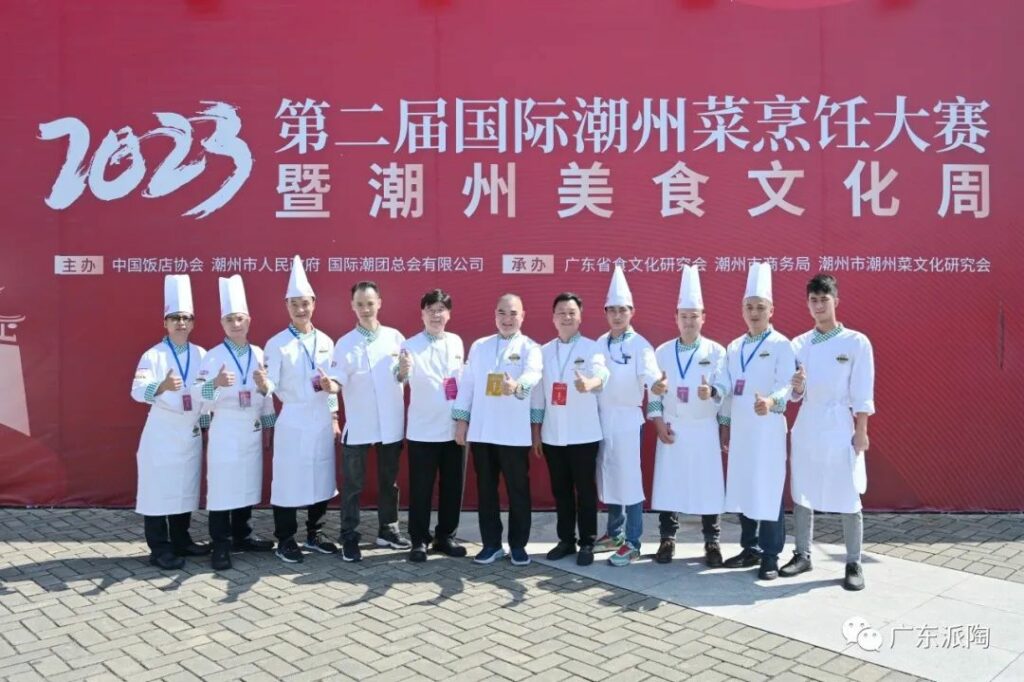 This event covers the entire industrial chain of the catering industry, from ingredients to food; from kitchen utensils to cooking skills; from cooking technology to production solutions for prepared dishes. From domestic and foreign catering industry elites and gourmet celebrities to Chaozhou famous chefs and rising culinary stars, all the stars gathered in Chaozhou to participate in this grand event.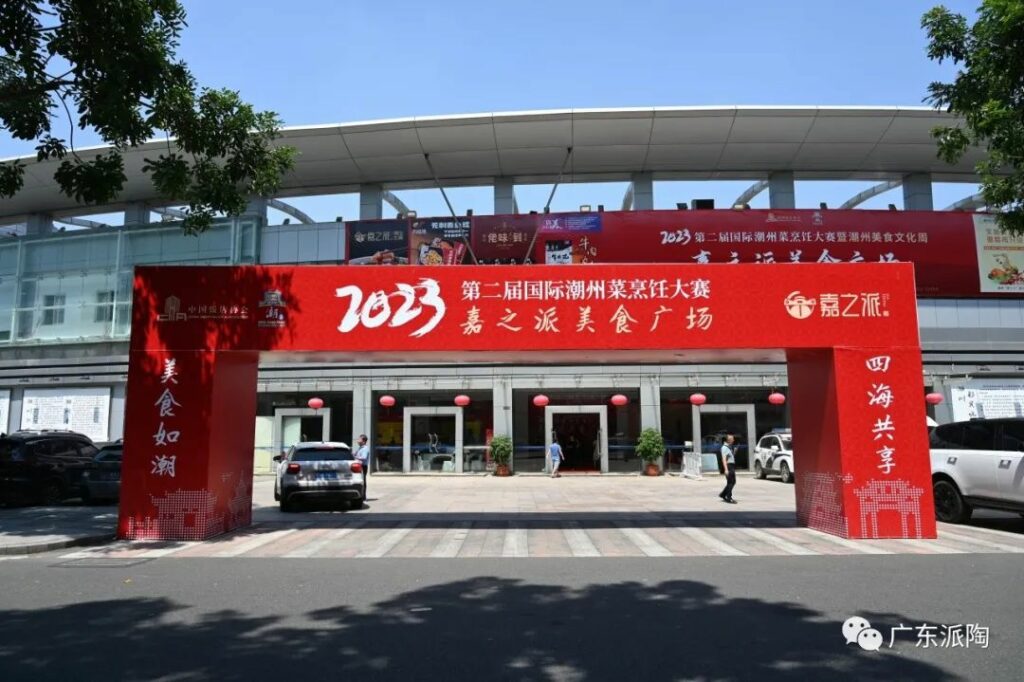 Concurrent events include: The Second International Chaozhou Cuisine Cooking Competition; National Quality Prepared Dishes Certification and Evaluation; National Landmark Food City (Chaozhou City) Certification; Chaozhou Cuisine Landmark Food, Representative Enterprises and Representative Successors of Landmark Food ; Chaozhou Cuisine Food Appreciation; "Jia Zhi Pai" Food Court Ingredients, Food and Kitchenware Exhibition, etc.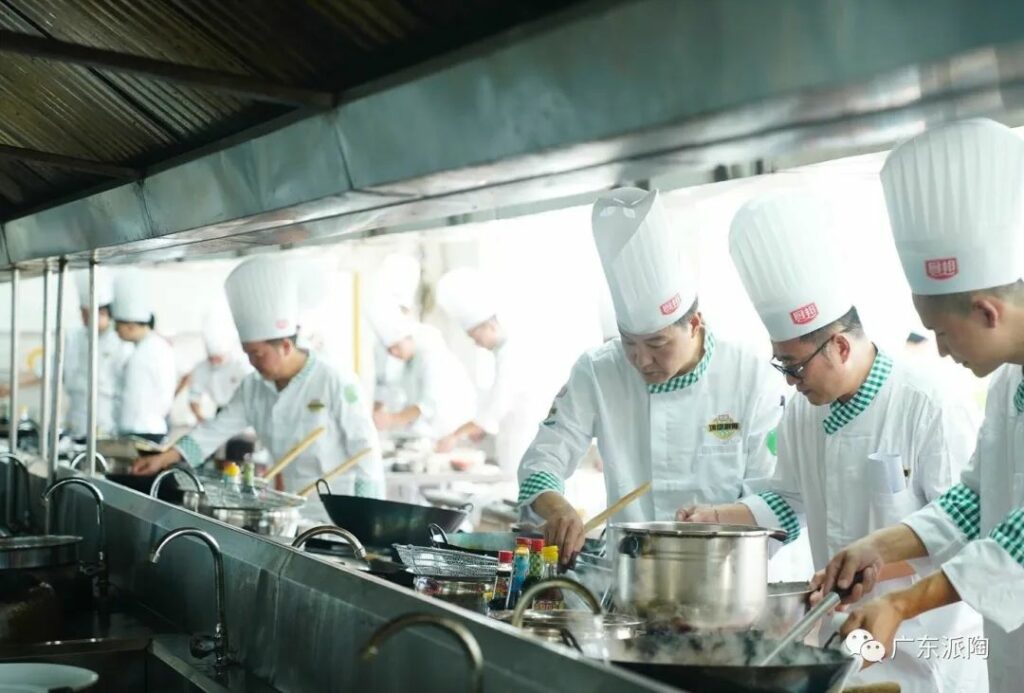 The Second International Teochew Cuisine Cooking Competition has attracted the attention of the chef community. Competitors come from the United States, Canada, Singapore, Hong Kong, Macau, Liaoning, Hainan, Guizhou, Hunan, Shanghai, Wuhan, Guangzhou, Shenzhen, and Chaoshan. , a total of 82 participating teams and 164 players.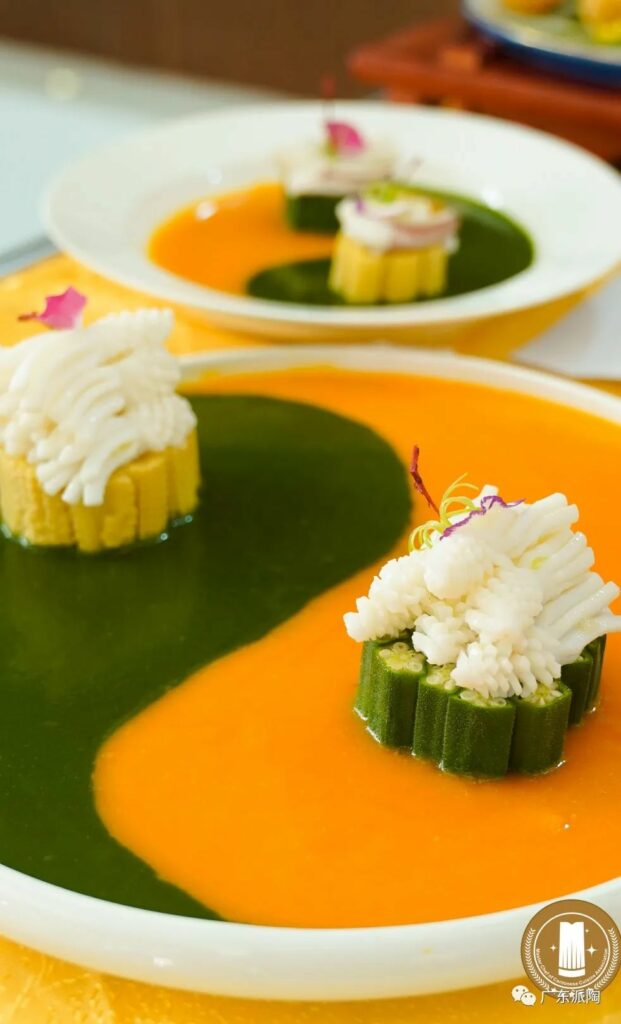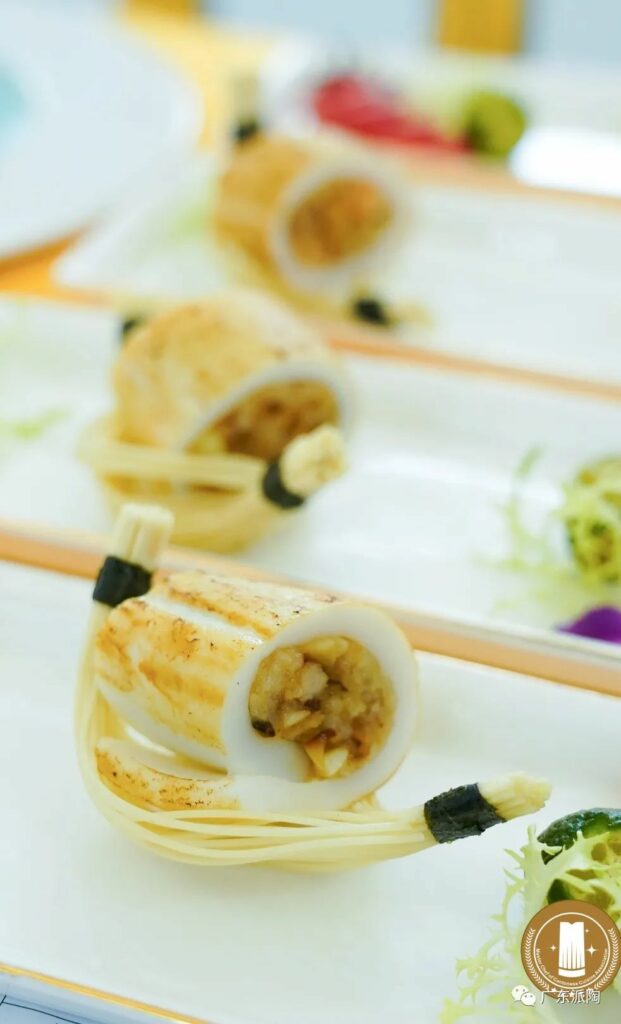 Chaozhou porcelain is matched with Chaozhou color. Contestants in the cooking competition uniformly use tableware provided by Guangdong PITO Technology Co., Ltd. to showcase innovative Chaozhou cuisine works. The participating judges evaluated the works from the perspectives of color, aroma, taste, shape, etc., and the live competition attracted much attention.
In recent years, Guangdong PITO regarding delicious food also beautiful tableware as the mediums to promote the development of Cantonese cuisine,  help to realize the worthwhile Chinese food prosperity plan. Through more links to support cooking competitions, we will actively support the development of Cantonese and Chaozhou cuisine, allowing more people to feel and taste the charm of Chaozhou porcelain and Chaozhou cuisine.
Guangdong PITO won the "Outstanding Enterprise Award for Promoting the High-Quality Development of Teochew Cuisine" at the 2nd International Teochew Cuisine Cooking Competition and Teochew Cuisine and Food Culture Week, and the "Outstanding Contribution Award" at the 2nd International Teochew Cuisine Cooking Competition and Teochew Cuisine and Food Culture Week.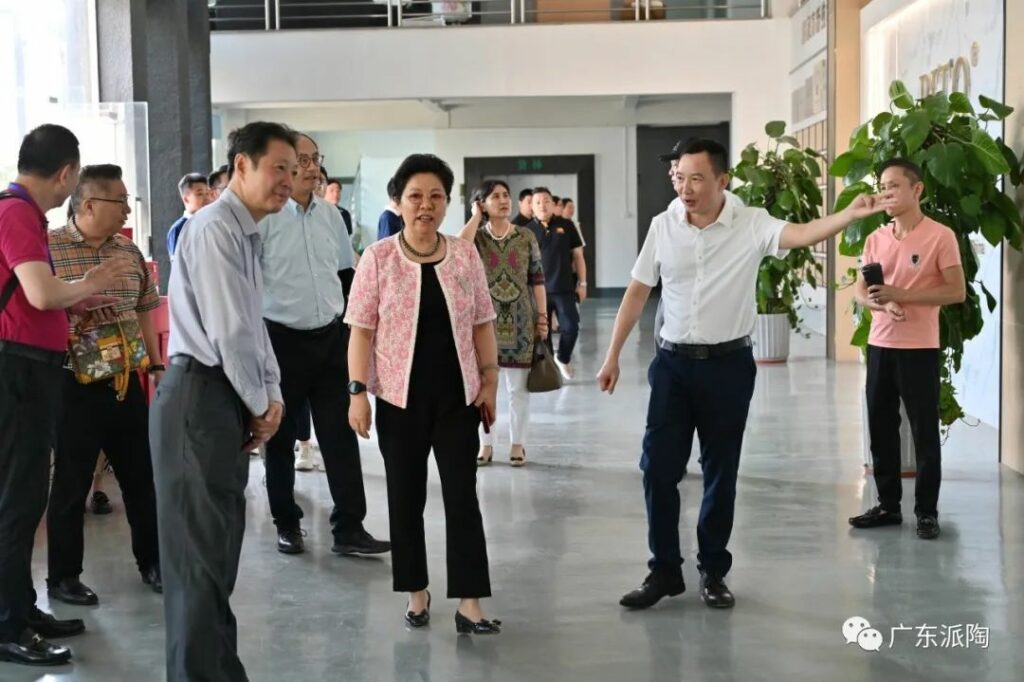 During the Chaozhou Food Culture Week, President Han Ming of the China Hotel Association and other leaders were invited to visit PITO. Xu Ruisheng, general manager of Guangdong PITO Technology, accompanied the introduction.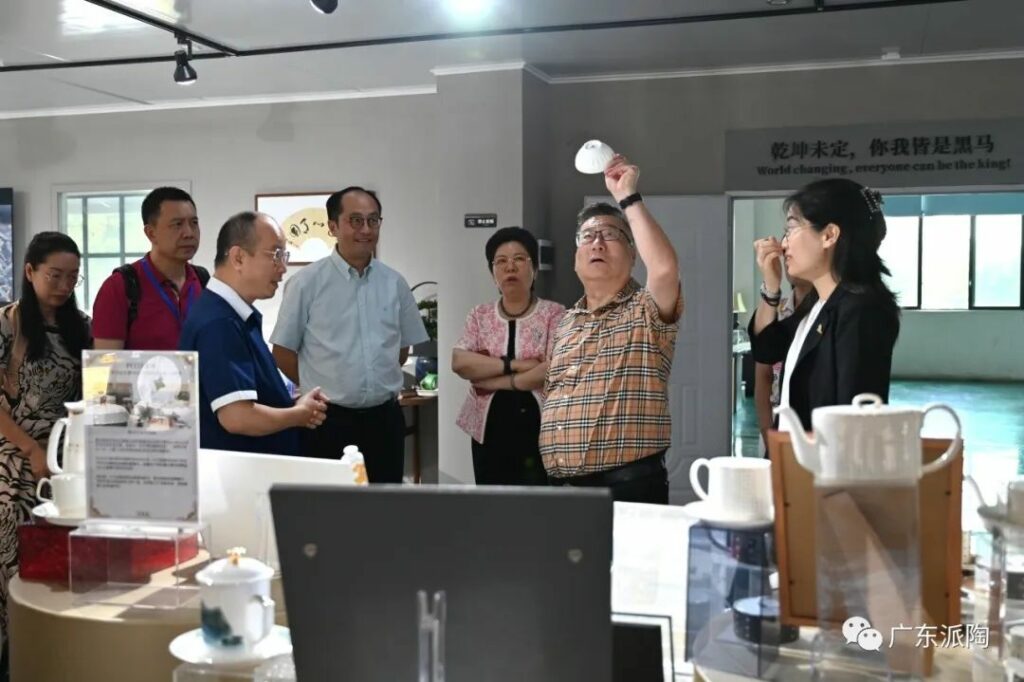 PITO has always been deeply involved in the original design of daily ceramics, attaching great importance to design innovation. It cultivates an independent design team within the company and realizes full-line development from design drawings to mold opening.
After visiting the PITO product exhibition hall and listening to PITO's reports on innovative product development and design in recent years, President Han Ming spoke highly of PITO tableware.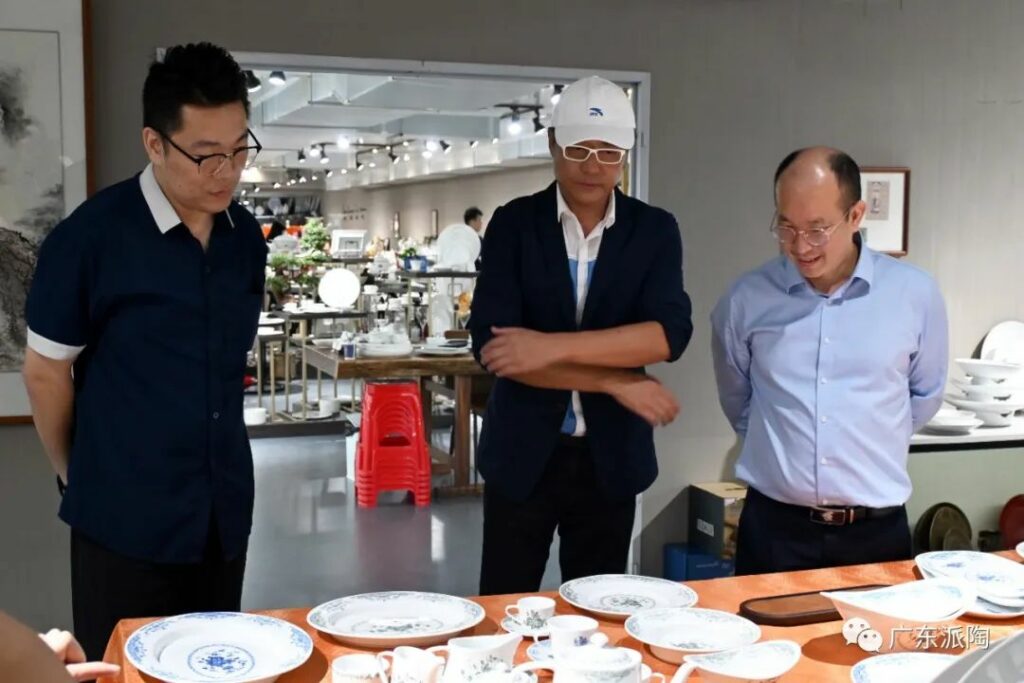 During the Chaozhou Food Culture Week, Mr. Yang Weixing, Chairman of the World Cantonese Chef King, and Johnson, President of the Guangdong Food Culture Research Association, visited PITO Factory to learn about the latest development of dining tableware.
PITO, intelligently create happy moments at the dining table.
With PITO, More Exciting Dining!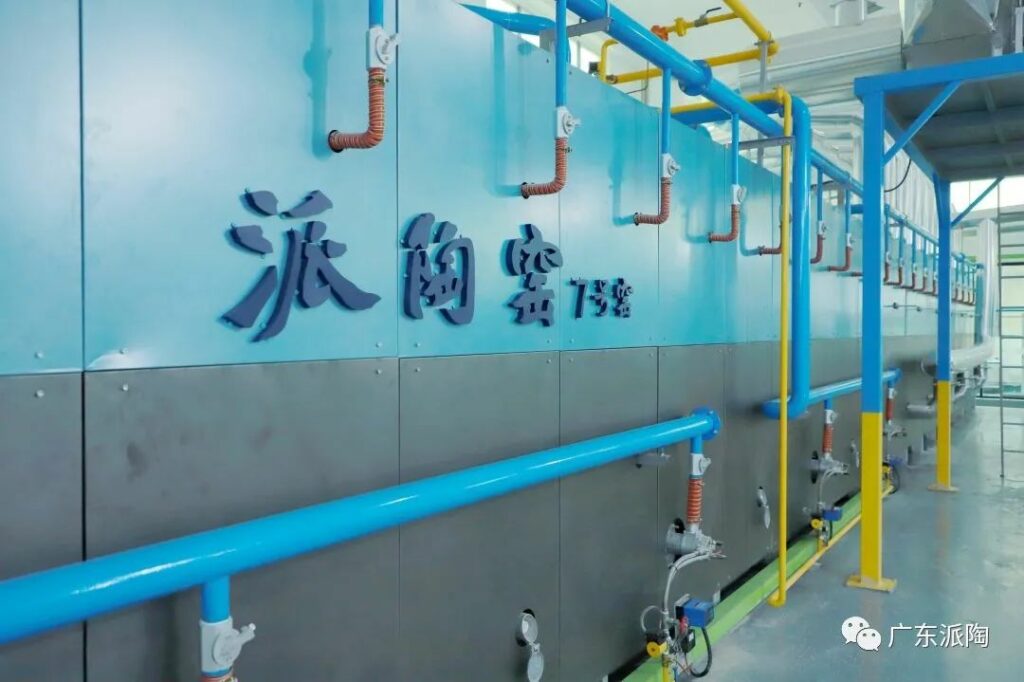 Guangdong PITO is a one-stop service enterprise specializing in ceramic tableware, glass products, linens and other hotel supplies.
We are committed to meeting the demand for high-quality and beautiful ceramic products in hotels, restaurants, and gift customization through product and service innovation, leading the revolution in daily ceramic tableware, and intelligently creating happy moments on the dining table.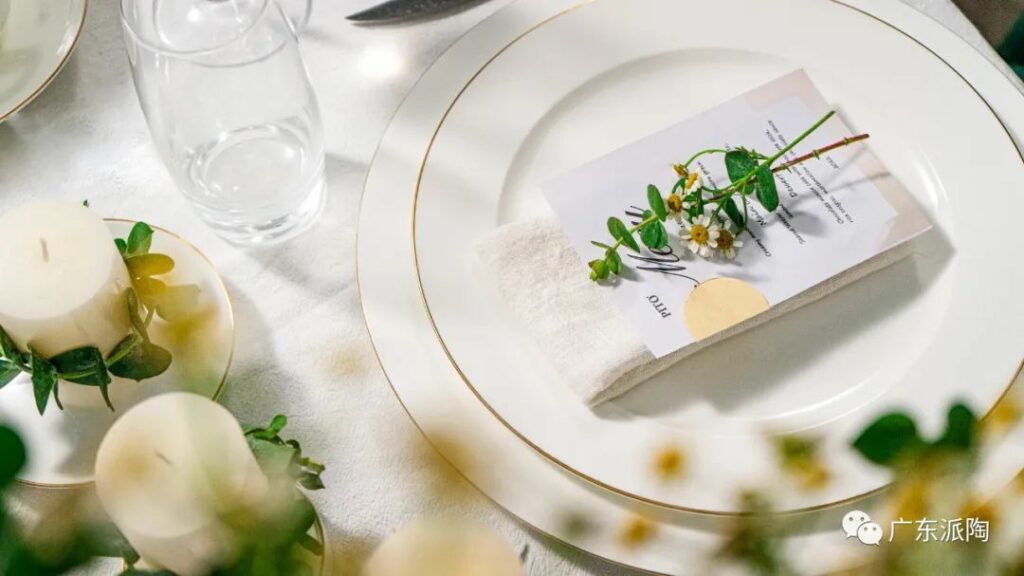 PITO's core production area of Chaozhou daily porcelain covers 40,000 square meters. The marketing network covers first- and second-tier cities in China and has expanded to the world. It is exported to Southeast Asia, Europe, North America, Australia, the Middle East, etc.
Products and services have been introduced to the Presidential Palace of Tajikistan, the Thai Parliament, Emaar Hospitality Group Hotel in Dubai, Canton Tower, Garden Hotel, Guangdong Guest House, CITIC Group, Forbidden City Cultural and Creative Industries, as well as domestic and foreign five-star hotels, large chain restaurants, and corporate gifts. etc., over 100 large-scale engineering projects at home and abroad.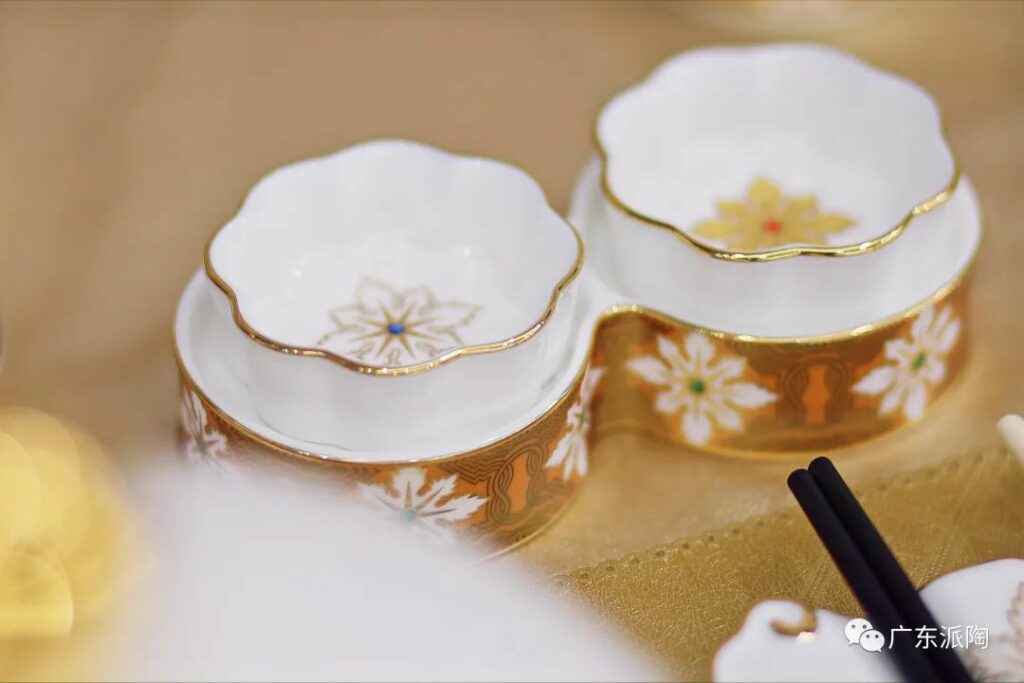 PITO products are widely used in hotels, catering companies and gift home furnishing companies. It is an influential leading ceramic brand in China's ceramic tableware industry.
PITO has always been committed to firing exquisite porcelain, inheriting the millennium-old kiln fire of Chinese ceramics, constantly innovating, and leading the new trend of ceramic tableware.
New Age,
New Pattern,
New Opportunity,
In The Future, Let Us Go Forward Hand In Hand!