World Master Chefs Association for Cantonese Cuisine(WMACC)
On Sept. 4th-7th, the finals of the 4th World Cantonese Chef Competition were held in Kuching, the cat city of Malaysia. Sarawak Deputy Prime Minister Datuk Seri Sim Guixian, Chinese Consul General in Kuching Xing Weiping, president of the Persatuan Tukang Masak How Yu Kuching Sarawak Association and chairman of the organizing committee Wu Yasheng, and World Master Chefs Association for Cantonese Cuisine chairman Yeung Wai Sing, attended the welcome banquet held at the Hoi Tin Lau Restaurant in Kuching that night, and gathered together with about 500 participants from 30 different countries and regions, very Lively there.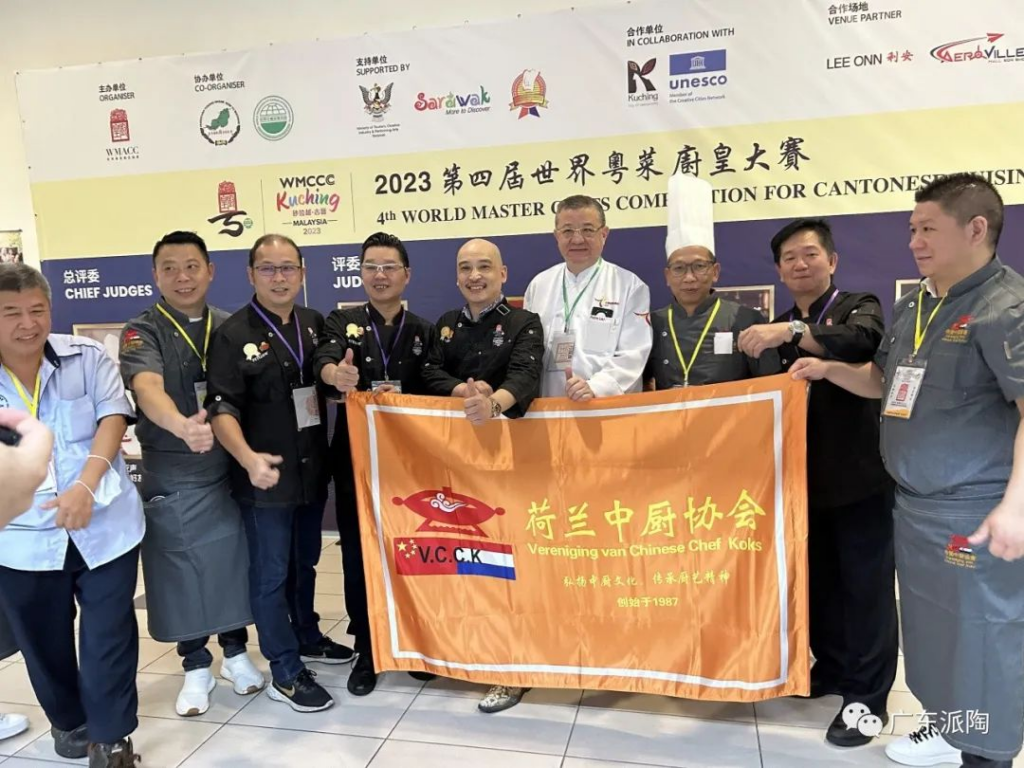 It is reported that, this World Cantonese Chef Competition is the first competition outside of China. This competition was chosen to be held in Kuching, Sarawak, Malaysia, because the local food culture has a deep connection with Cantonese cuisine.
According to statistics, Chinese are the second largest ethnic group in Kuching. Holding this global Cantonese chef competition locally will not only increase the popularity of Cantonese cuisine outside of China, but also allow chefs from all over the world to take this opportunity. Through culinary exchanges and mutual learning, Cantonese cuisine can show its unique charm to the world and let the world better understand the essence of Cantonese cuisine.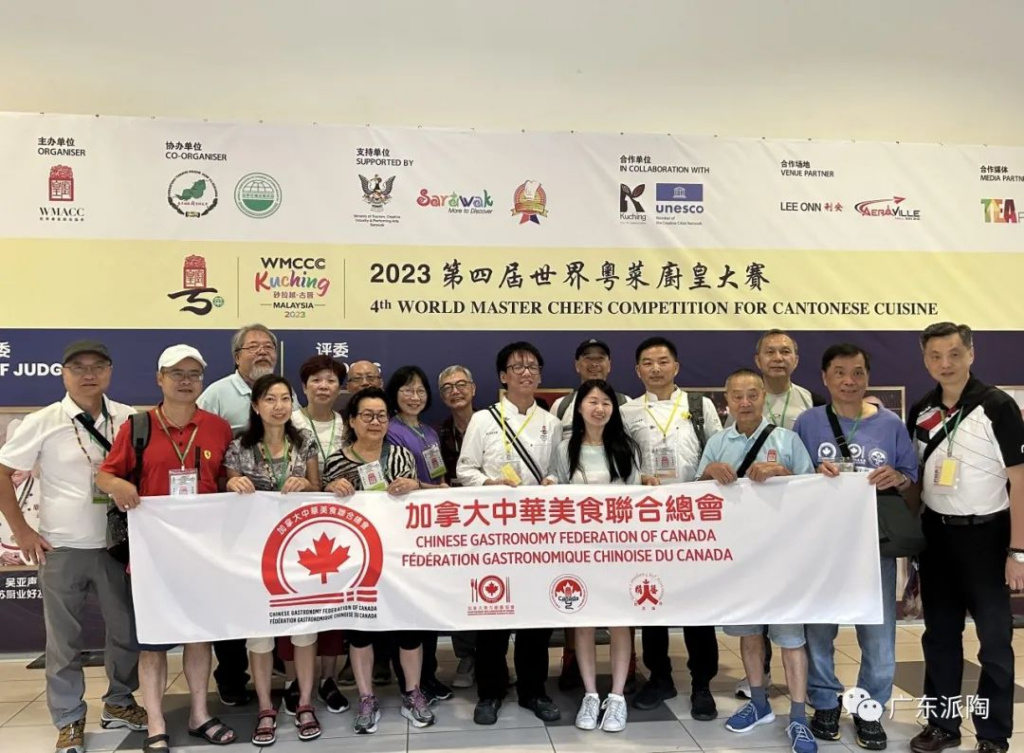 Since its inception, the "WMACC" has kept in mind the mission of "Cantonese cuisine needs to be integrated into the world, and the world needs Cantonese cuisine", and has continuously used various cultural means to explore, protect and promote the essence and traditional techniques of Cantonese cuisine in an all-round way.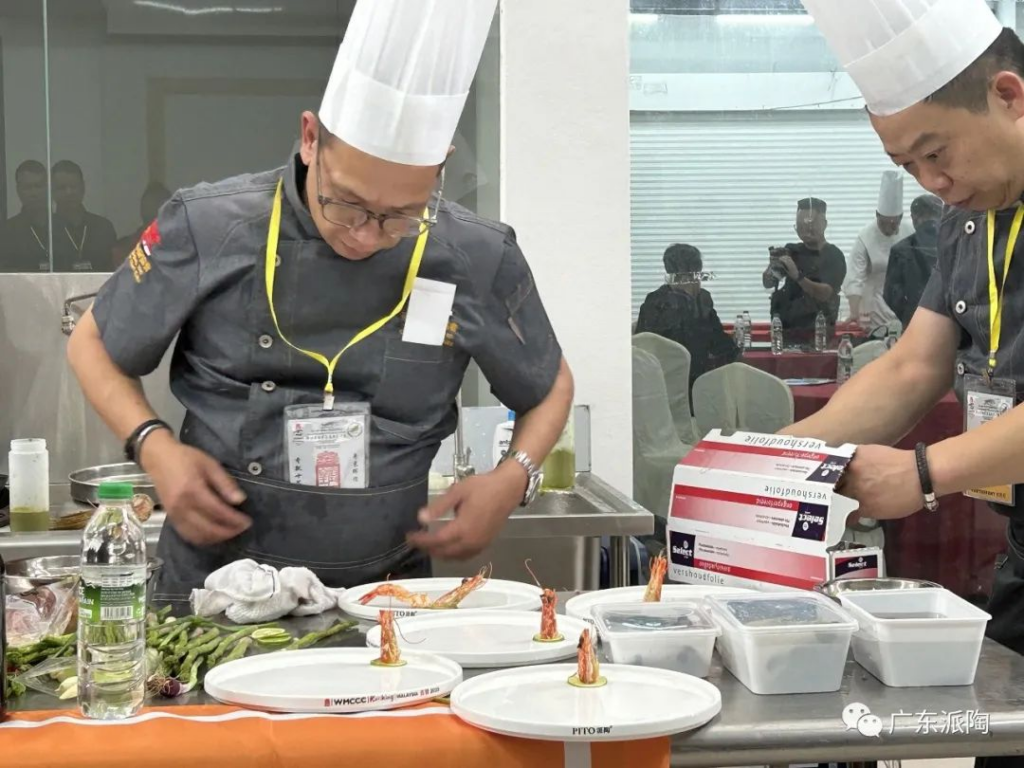 In this WMACC, more than 500 Cantonese culinary elites from different countries and regions meet in Kuching to meet friends through competitions, discussing and sharing their insights and experiences in cooking Cantonese cuisine, and writing a glorious milestone for Cantonese cuisine!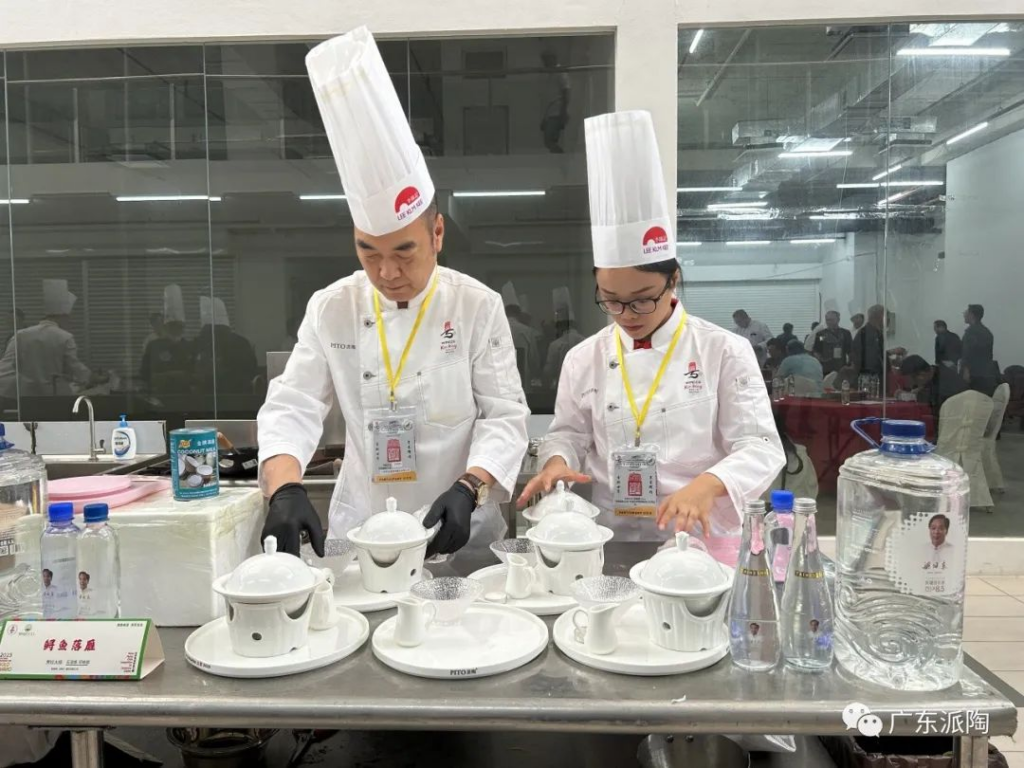 For the first time, this WMACC adopts unified competition utensils. Members of the final delegation use high-end bone china plates produced by PITO. They start from the same starting line and each show their skills in the final competition for the 2023 World Master Chef.
Except the special ceramic plates for competitions, PITO is also actively supporting the WMACC, and is fully committed to producing special ceramic certificates for Cantonese Chefs, special mugs designated by Cantonese Chefs and other products. PITO is everywhere in the competition. It can be seen that "Let Cantonese cuisine go to the world, Let the world know PITO".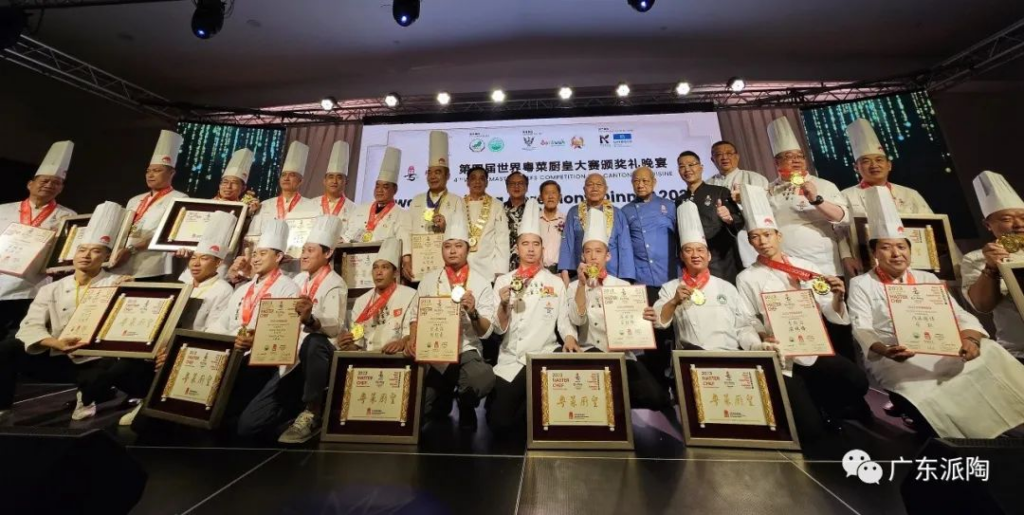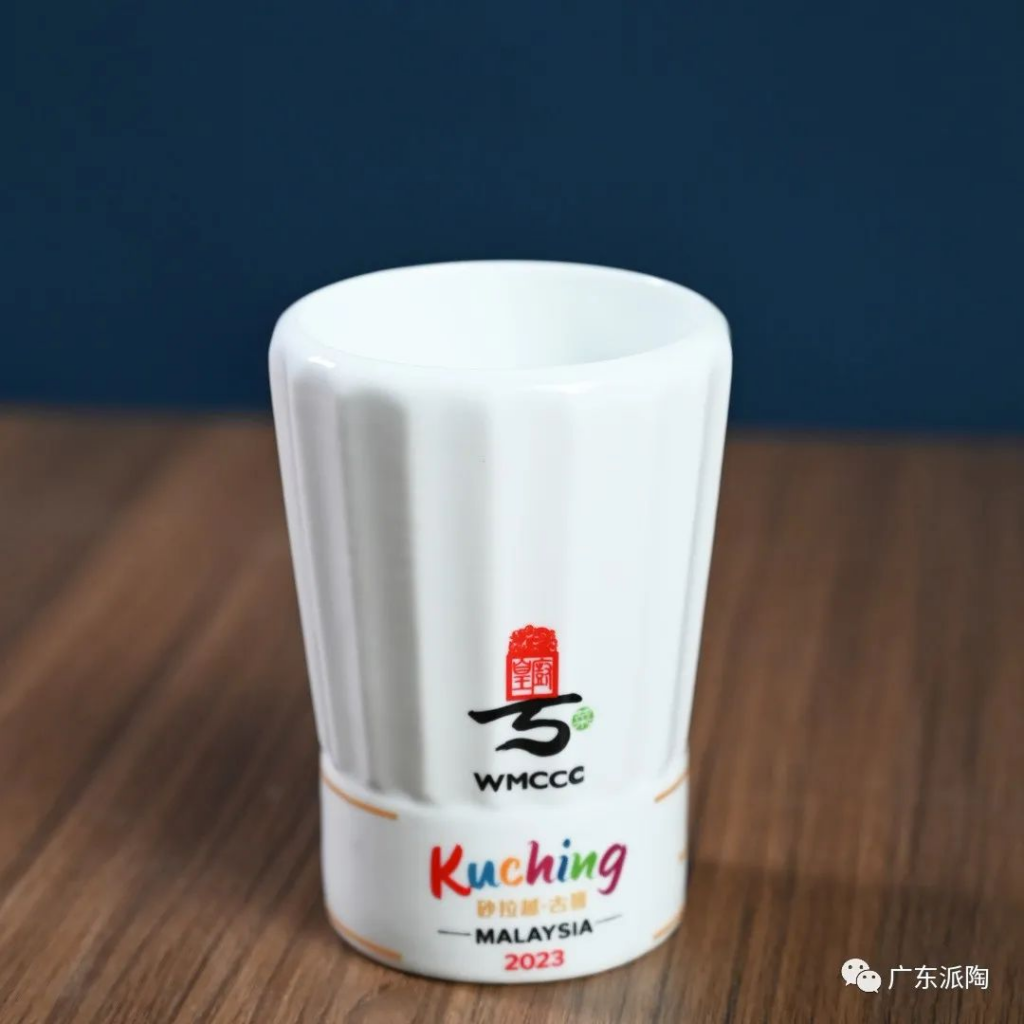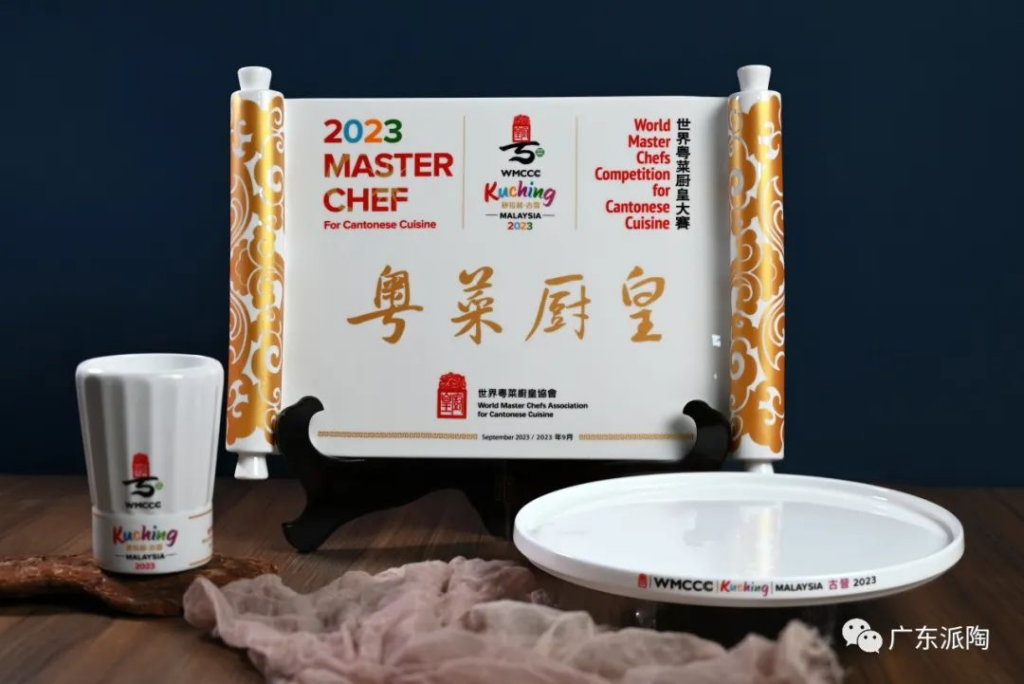 Mr. Xu Hongsheng of Guangdong PITO Porcelain Co., Ltd., was invited to participate in this event and was cordially commended by Mr. Yeung Wai Sing, Chairman of the World Cantonese Chefs Association, and was awarded the PITO Contribution Award for Promoting the Development of Cantonese Cuisine.
In recent years, Guangdong PITO Porcelain Co., Ltd. has been working hard to promote the development of Cantonese cuisine and help realize the world Chinese food prosperity plan. From holding many tasting and exchange activities in catering competitions to establishing the Cantonese Cooking Academy (Yue Chu Tong), we train chefs from all over the country and even the world to learn Chinese food and Cantonese food well, and contribute to the prosperity of Chinese food, Cantonese food, and Chaozhou food in the world.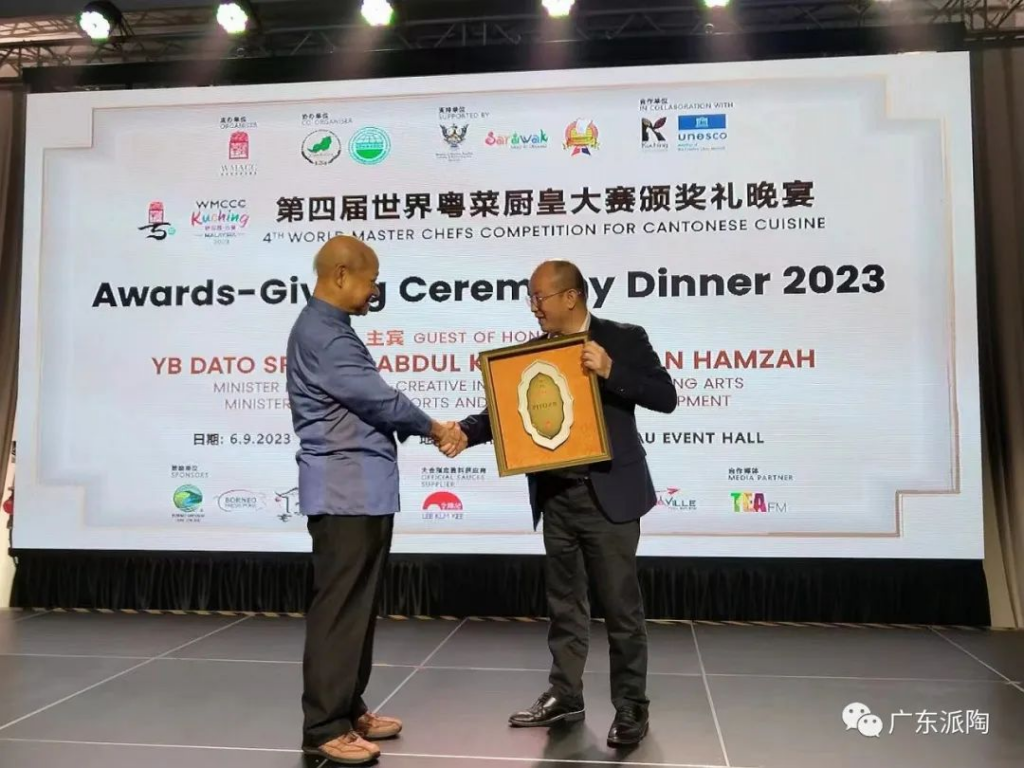 New Age
New Pattern
New Opportunity
In The Future, Let Us Go Forward Hand In Hand!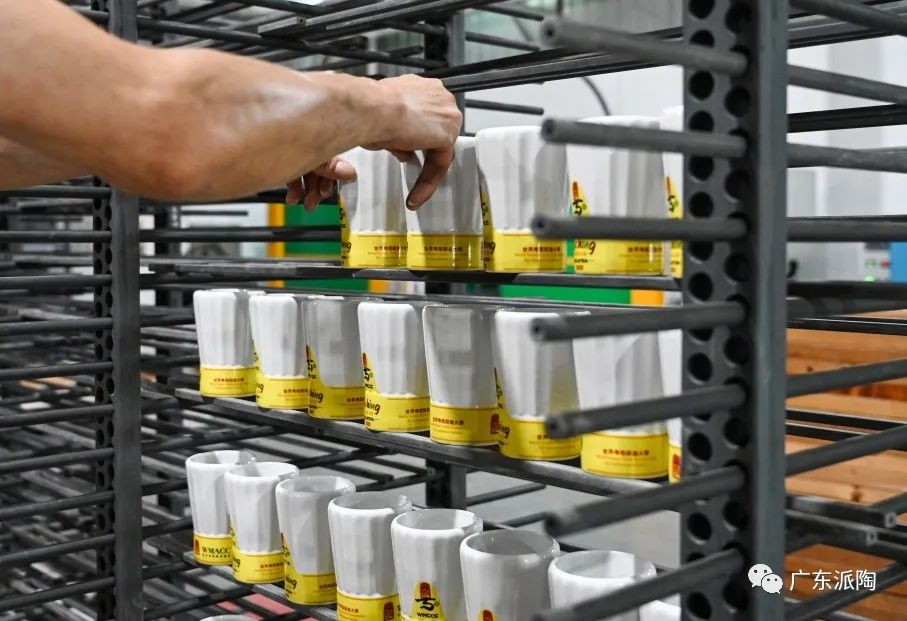 PIR EXPO
2023 (MOSCOW)
DATE: OCT.3RD-OCT.6TH
BOOTH: 2E96
Welcome to See You!